By Staff Writers | April 15, 2018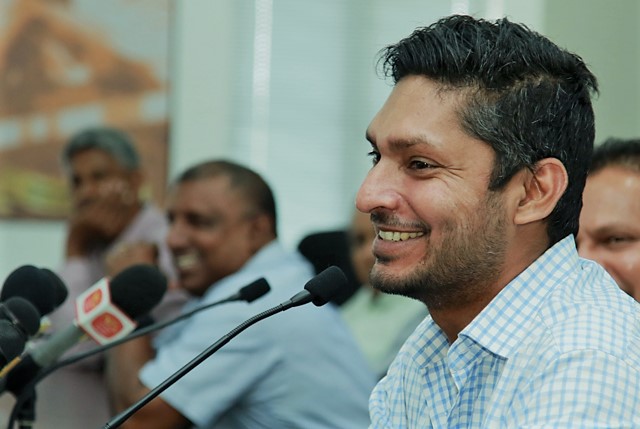 Former Sri Lanka captain and batting great Kumar Sangakkara has weighed in on the controversy that rocked Australian and world cricket, writing in a column that "ball-tampering is an evil that has got a free pass" for years and claimed "every team that has taken the field" in the last three decades has engaged in it.
Sangakkara doesn't believe the incident during the South Africa-Australia series, where the Australian cricket team were caught altering the state of the ball and exposed trying to cover it up, was an isolated one.
"The more I thought about it, and the more I looked back upon the events that led to this, it was impossible to start from just the South Africa series," Sangakkara wrote in a column for Wisden.
"I felt that [Steve] Smith, David Warner and Cameron Bancroft were the fall guys for what's been going on for the last 30 years of every team that has taken the field.
"Yes, they were guilty. They were blatantly caught on camera. But at the same time, over the last few decades, ball-tampering in cricket has been rife. Whether it's using fingernails, biting the ball, Brylcreem, a Murray Mint, a lozenge, a zipper on your pants — and now sandpaper — ball-tampering is an evil that has got a free pass over that period of time."
The administrators could well be aware of this behaviour by players and they also hold responsibility, Sangakkara opined.
"While CA's sanctions seem to be a reaction to this huge backlash from the Australian public, they also need to dig deeper to ask if this was also the result of a cricketing culture in Australia that is not quite healthy," he further wrote.
"As a past player, I feel that a lot more needs to be done by the entire cricketing fraternity when it comes to this particular issue."
Sangakkara called on the ICC to form a committee to review the matter.
© Island Cricket