Sri Lanka's law enforcement authorities have been powerless to prosecute individuals engaged in match-fixing and other sports corruption but that is about to change.
Spearheaded by a campaign to eradicate corruption at the cricket board, the island's sports minister Harin Fernando is being widely praised for presenting to parliament draft legislation in a bill titled 'Prevention of offences relating to sports'.
The bill passed unanimously and it will eventually be followed by the formation of a "special investigations unit" to probe sports corruption, the Sri Lankan newspaper Daily Mirror reported.
"Any person who commits an offence specified in the Bill would be liable to a fine of not exceeding rupees one hundred million or imprisonment for a period not exceeding ten years or both fine and imprisonment.
"Minister Fernando said he was thankful to the Prime Minister and the Speaker who made efforts to convene a special parliament session to debate the Bill and got it approved in parliament while some others were attempting to delay it using various tactics."
According to a report on ESPNCricinfo, the bill still requires the speaker's signature to become law but that "should be no more than a formality", and it doesn't only address criminal conduct focused on the betting industry.
The new laws prohibit players and officials accepting or providing gifts, benefits, or payments that could "bring the sport into disrepute", while match officials who misapply "rules for money or another benefit" too will be violating the law and risk criminal prosecution.
The legislation, the sports minister told parliament when debating the draft legislation, had been delayed 16 times in the past, and Fernando inquired if there was "an attempt in parliament to protect the gamblers in sports."
Fernando, who has worked closely with the International Cricket Council (ICC) to root out corruption in cricket, related to parliament an incident in which a suspect had to be released after being produced in court because no law existed to charge him with.
"Recently, a Pakistani national who engaged himself in betting was arrested and produced before the Negombo courts, however, he was released as there is no law to deal with him," Fernando pointed out.
Former Sri Lanka captain and current minister of transport and civil aviation Arjuna Ranatunga commended Fernando's efforts during Monday's session in parliament and said he was looking forward to fresh investigations into allegations of match-fixing during Zimbabwe's 2017 tour of the island, where the visitors clinched an ODI series victory.
"We saw what happened to the Zimbabwe cricket match with Sri Lanka, which the latter had 70 percent chance to win, but Zimbabwe achieved a massive victory," Ranatunga said. "The betting people then earned unpredictably."
With the introduction of new laws, Sri Lankan police can prosecute players and officials guilty of accepting, or showing a willingness to accept, bribes to change the natural outcome of sports competitions, as well as those who profit from such outcomes.
The significance of sports minister Fernando's laudable accomplishment was not lost on former skipper Mahela Jayawardena who rejoiced on Twitter over the news.
Finally 👏👏👏 https://t.co/ZgmNqYm9eq
Sri Lanka Cricket (SLC) officials have faced allegations of financial fraud and have been accused of engaging in illegal sports betting-related corruption in recent years, while former players were caught on camera in 2018 in an Al-Jazeera undercover sting operation agreeing to accept bribes to underperform in a tournament "set up solely for the purpose of match-fixing."
The ICC reportedly provided evidence of former SLC president Thilanga Sumathipala's connection to the sports gambling industry, despite Sumathipala's repeated insistence he has no connection to the industry, and the politician could face "criminal charges", a report in The Island claimed.
"Confidential sources told The Island that in a report handed over by the ICC to [the] Sports Ministry, they had found incriminating evidence against Sumathipala," the newspaper reported.
"The [ICC's] report claims that SLC's host broadcaster made a payment of US$ 100,000 to a private account operated by the former cricket chief in 1997. It has also emerged that half of this payment was meant to be set aside for then Sports Minister […] Glen Palmer, a close confidant of Sumathipala once upon a time, has spilled the beans on what had taken place more than 20 years ago.
"The report further establishes that Sumathipala had direct links with the betting industry and Palmer, who hails from the United Kingdom, was helping him to further his interests in the betting industry. Palmer and Sumathipala had fallen out and the former had come out with incriminating evidence including copies of cheques and telephone conversations."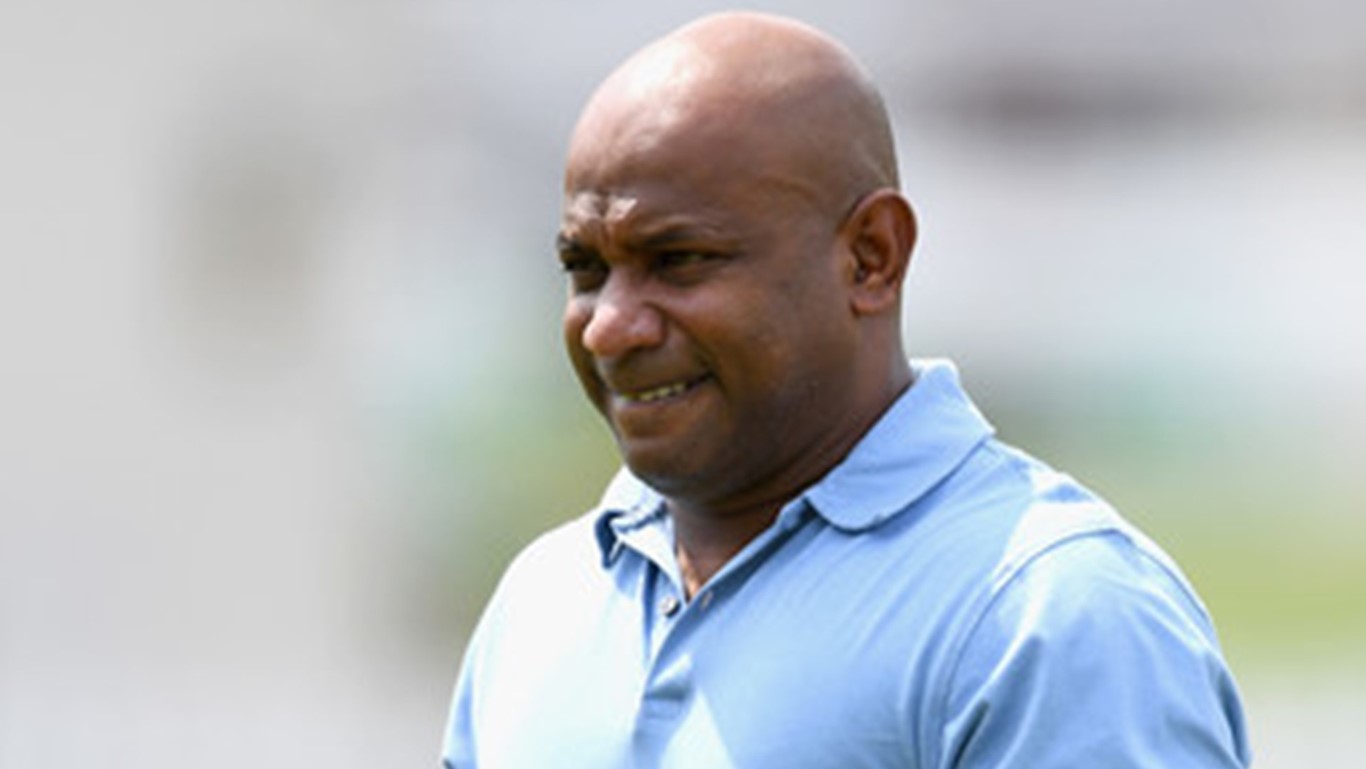 In addition, former captain and chief selector Sanath Jayasuriya was banned by the ICC for repeatedly lying to ICC investigators and for failing to assist the ICC in their probe.
Jayasuriya had provided unconvincing excuses and was dishonest with investigators and did not hand over mobile phones and SIM cards the ICC believed contained information that was required for their investigations.
After Jayasuriya was confronted by ICC investigators with evidence the mobile phones he had first handed to the ICC were not the only phones in his possession, he then changed his story and "recalled he had two other phones which had been 'lost' after they fell from his pocket 'in a grassy area somewhere in Colombo'" and also "admitted one of those phones was in fact deliberately 'trashed' when he was under stress – however he did not know that the number had rung when investigators tried to call it," the British Broadcasting Corporation pointed out.
"Jayasuriya then admitted his driver had recovered the SIM card from the destroyed phone and it was placed in another phone. He said he had continued to monitor the phone for text messages although he did not use it for calls. However he let his driver use it at weekends, which explained why it had rung when investigators tried it."
Former Sri Lanka cricketers Nuwan Zoysa and Avishka Gunawardene too were charged and suspended by the ICC for breaching the anti-corruption code. Zoysa, Gunawardene and Jeevantha Kulatunga, who was exposed in the Al-Jazeera investigation along with Dilhara Lokuhettige, had been employed by SLC as coaches and they had easy access to players and match officials.
And Sri Lankan curators have been sanctioned — former curator and SLC executive-committee member Jayananda Warnaweera was banned in 2016 for failing to cooperate with investigators and the then Galle groundsman Tharanga Indika was reprimanded for his alleged willingness to accept bribes to doctor pitches.
And in yet another stunning development, an additional SLC employee hired as a performance/video analyst, Sanath Jayasundara, was suspended for allegedly offering the sports minister a bribe to include players in Sri Lanka's national squads.
The game's global governing body of late has focused its anti-corruption efforts on Sri Lanka, where they offered an amnesty that has never before been seen in cricket for players to come forward with information to assist their investigation into corruption in Sri Lanka.
Sri Lanka's sports minister told reporters last year the ICC had confided in him that "Sri Lanka Cricket (SLC) was the most corrupt cricket board in the world", and Fernando assisted the ICC in setting up an anti-corruption office in Sri Lanka.
The sports minister's determined effort to clean up the island's richest national sports body deserves praise and is worthy of celebration; ending the destructive hold cricket clubs have on SLC should ideally be his next target.
© Island Cricket