It remains cricket's great underdog story – Arjuna Ranatunga's Sri Lankan team shocking the world to claim their sports greatest prize 23 years ago.
His successor in the class of 2019, Dimuth Karunaratne, was only eight while predecessor and all-rounder Angelo Mathews was just one year older.
But the impression that victory made on two young boys, watching in their Colombo homes, remains indelible as they prepare to start their ICC Men's Cricket World Cup campaign.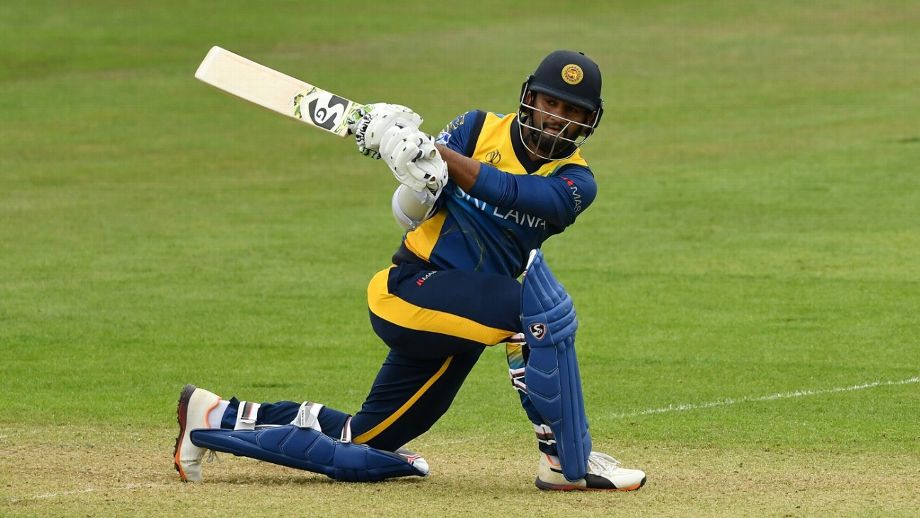 "I remember the game and watching with all our family and friends," said Karunaratne.
"I recall we had a very, very small television, so I had a pocket radio with me so I could listen all the commentary and not miss anything.
"It was a very special time for Sri Lanka as a country, I just remember how excited all my friends were and how it inspired me to play cricket. The dream for me started that day.
"Those players are still an inspiration to everyone in Sri Lanka and the lesson we take now is how they played as a team and worked for each other."
Mathews, who was part of the team that reached the final eight years ago, can still recite the starting eleven from 1996.
Names like Muttiah Muralitharan, Aravinda de Silva, Sanath Jayasuriya and Hashan Tillakaratne, legends all secure of their place in sporting immortality.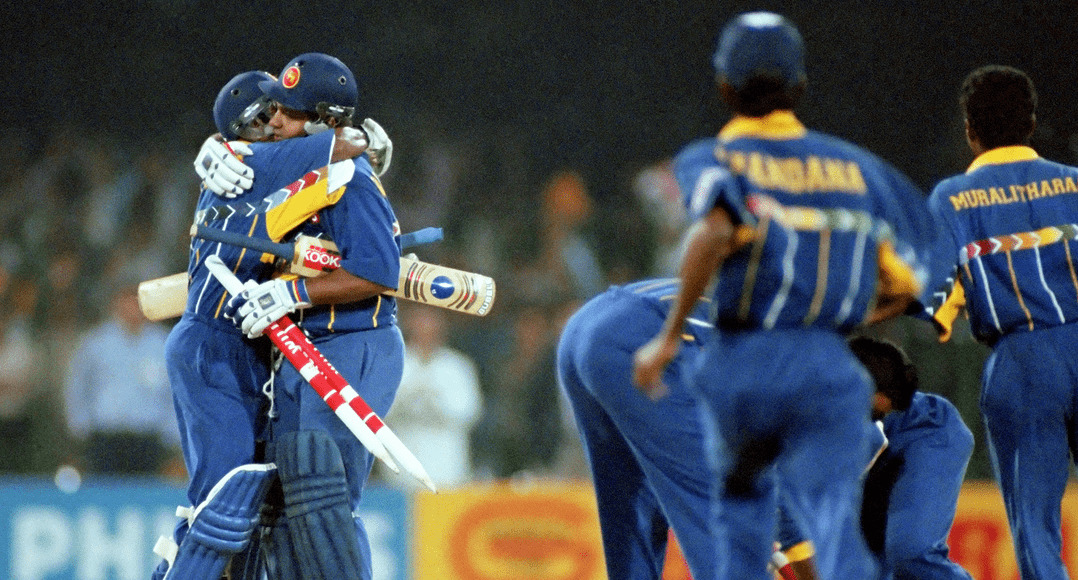 "We are very grateful to that team and we are who we are today because of them," he said.
"I was a bit too young to remember the match in too much detail, I just remember how proud everyone was, who would have thought Sri Lanka could become world champions.
"That team made such an impact to the sport in our country. It changed the entire set-up overnight, every kid wanted to be a cricketer. People were always talking about cricket after that."
Since that win Sri Lanka have made two more finals, beaten by Australia in 2007 and India four years later.
But their record when England has hosted is not so strong – only winning four of 17 games and failing to progress beyond the old style group stages.
However, their performances in the 1979 – when Bandula Warnapura's team famously stunned a strong Indian outfit at Old Trafford – laid the foundation for the Test status that followed 18 months later.
"I'm feeling pretty good and it was nice to get some runs and I've a lot more to contribute," said Mathews, who scored 64 in the warm-up match with South Africa in Cardiff.
"We know it's going to be challenging but we're looking forward to it. The new format where you play everyone is great but it means you can't get lucky. To win this World Cup you need to beat all the best and be consistent – that is how it should be."
© ICC