November 06, 2010
Dashing opening batsman, Mahela Udawatte, speaks to Island Cricket in a laid-back interview that touches on his personal life and his cricket career.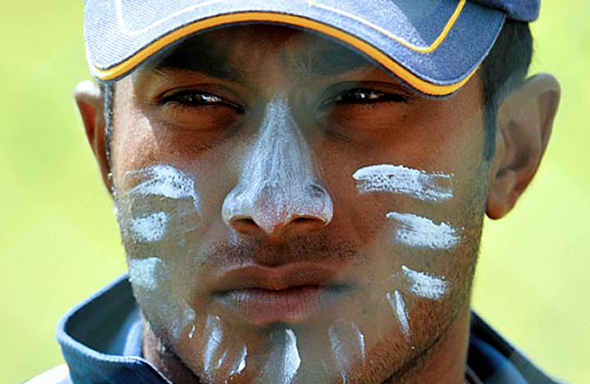 AFP PHOTO/Lakruwan WANNIARACHCHI
During Sri Lanka's 2010 A-team tour to Australia this year you made scores of 13, 36 and 1 in the three match series against Australia-A. As a young opening batsman from the subcontinent, what was hard to cope with? Was it the pace, bounce and skill of their bowlers, or was it the extra bounce in the wickets?
MU: I would have to say it's the bounce that was tough to adjust to.
You batted at number three in school cricket and opened batting in club cricket, but what position do you like to see yourself in the Sri Lankan batting line up?
MU: I prefer opening the batting.
What is your most memorable moment on the cricket field?
MU: Scoring 161 runs against Pakistan when they were here. It was during a warm up match.
You're an aggressive top order batsman who likes to hit the ball over the in-field, who inspired that style of play?
MU: Sanath Jayasuriya
You bowl a bit of off-spin too. Do you consider yourself an all-rounder or purely a batsman?
MU: I do bowling occasionally, but I consider myself more a batsman.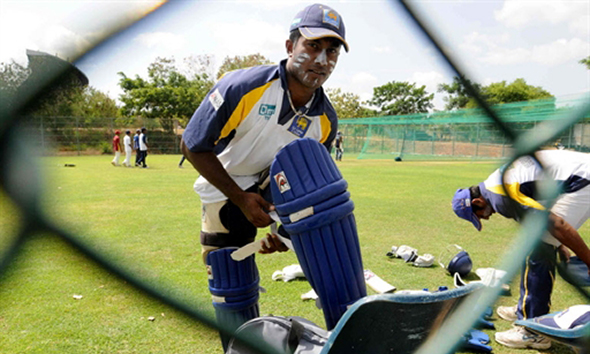 AFP PHOTO/Lakruwan WANNIARACHCHI
Who is the toughest bowler you have faced in your career as a professional cricketer?
MU: I am yet to come across a bowler I consider tough.
What is your favourite cricket stroke?
MU: It's the Cut Shot.
Who is your favourite batsman, past or present (from any team)?
MU: From the past, I would say Brian Lara and present day, Mahela Jayawardena.
Your favourite bowler, past or present (from any team)?
MU: Ajantha Mendis is my favourite present day bowler and from the past, I like Curtly Ambrose.
What country do you like to tour to the most?
MU: I love going to the West Indies.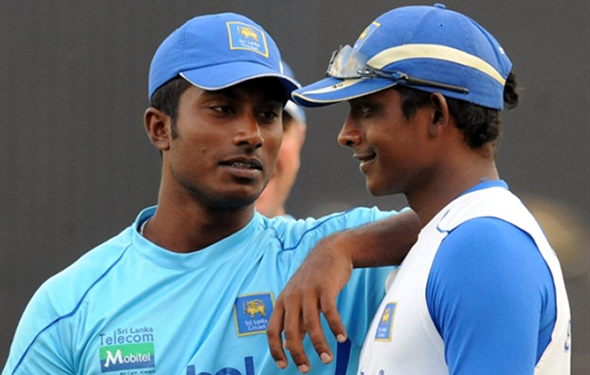 AFP PHOTO/ Lakruwan WANNIARACHCHI
If you could open batting with any batsman in the world, past or present, who would you like to see batting with you at the other end?
MU: Sanath Jayasuriya.
What is your favourite brand of bat?
MU: I use CA bats these days. They make some good bats.
How heavy is your bat?
MU: 2.6lbs – 2.7lbs.
When you're not playing cricket, do you work elsewhere?
MU: I am employed by MAS Holdings Unichela.
Do you like any other sport other than cricket?
MU: I like Rugby.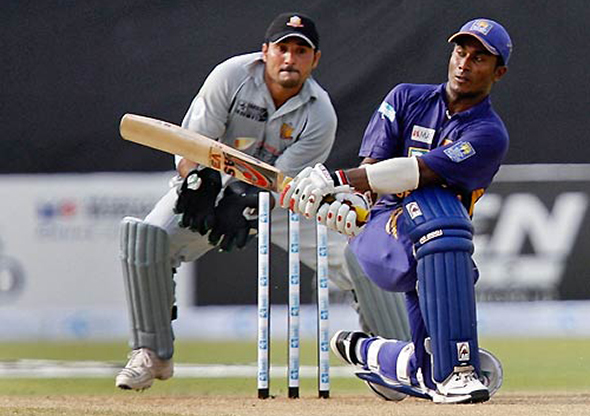 AFP PHOTO/ Prakash SINGH.
When in Sri Lanka, where do you spend most of your time?
MU: I spend a lot of time at home.
Who do you like to spend time with?
MU: My fiancée and my pets Seber (German shepherd) and Tevo (Great Dane).
What is your favourite food?
MU: Nothing beats my mother's Sri Lankan cooking.
What do you like to drink?
MU: I have not come across anything better than pure water.
Who are your favourite musicians?
MU: Akon and Usher.

AFP PHOTO/GIANLUIGI GUERCIA
What are your favourite movies?
MU: 7 pounds, Marley and Me, Curious case of Benjamin Button and Salt.
What is your favourite cricket website?
MU: Island Cricket (https://www.islandcricket.lk/)
What is your favourite make of car?
MU: Aston Martin.
What name do your parents call you by?
MU: They call me "Hela".
What is your biggest regret?
MU: I do not have any regrets in my life and I am happy with what my life has given me.
© Island Cricket