April 11, 2011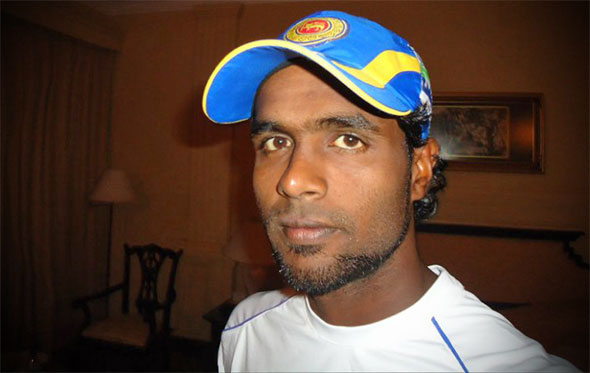 Upcoming speedster Shaminda Eranga could make his debut this year. © Island Cricket/ Shaminda ERANGA.
In November last year, with the then chairman of selectors Aravinda de Silva disclosing that Sri Lanka's fast bowling department was in a transitional phase, the selectors included a virtually unknown 24-year-old Shaminda Eranga in the squad for the second Test against West Indies.
Although, Eranga played no part in the Test match, many were left wondering where the fast bowler came from and who he was.
In an exclusive interview with Island Cricket, Eranga explains how he was discovered, his progress as a professional cricketer and his abilities with both the bat and ball.
You came from nowhere to be selected for the squad for the second Test against West Indies in November last year; how did that happen?
I was first discovered in 2006 in an all-island 'Pace Ace' competition. Champaka Ramanayake and Anusha Samaranayake, who are now my fast bowling coaches, picked me up at that competition.
I then played for Chilaw Marians and got a chance to play at the division-one premier league tournament, which opened the way for me to get into the Sri Lanka development squad.
After that, I got a chance to play provincial level tournaments.
Finally, I got into the Sri Lanka-A squad. It has been a long hard road before I was selected for the Test squad in November.
Did you play cricket in school?
I played cricket and football when I was at St. Mary's College in Chilaw. I played cricket from the under-13 level to under-19, and I was a good all-rounder back then, too.
Even today, I play both sports. But cricket is my life now and football is a hobby.
When you were picked for the Sri Lankan squad, did the selectors speak to you about their plans for your future? Do you have an idea of when you will be making your debut, or have you heard nothing since?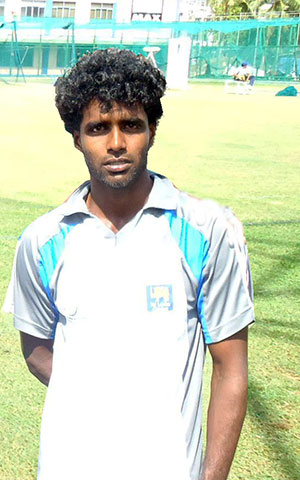 Champaka Ramanayake generally advises me, but I am not sure what kind of plans they have for me. I have been given a good start, thanks to a rare opportunity, and I have learned a lot already.
I am continuing my practises and I'm ready for any challenge.
What is the fastest you have clocked on the speed gun?
I can bowl at 140 km/h, which is my fastest. I think that's pretty good.
As a bowler, what is your greatest strength? Do you move the ball both ways?
Yes, I can move the ball both ways.
Fast bowlers must be healthy and in good physical condition, and I am in peak physical condition. My ability to bowl fast, my physical fitness and the ability to move it both ways are my strengths.
You scored 69 not-out against Basnahira, in an Inter-Provincial Limited Over Tournament match, played on January 20; do you consider yourself as an all-rounder, or purely a bowler who can bat a bit?
I know I can bat well, and in that match you speak of, I got a great opportunity to prove my ability with the bat. Even though I am considered a bowler, I have never forgotten the basics with the bat.
I'm also a good fielder.
What is your most memorable performance in domestic cricket?
Every match and every performance is special for me, but one performance I enjoyed was against South Africa A, when I was playing for Sri Lanka A at the SSC in Colombo. It is the most important day of my career and a turning point for me.
Shaminda Eranga was speaking with Island Cricket's Hilal Suhaib.
© Island Cricket