By Thiviyanthan Krishnamohan | May 5, 2018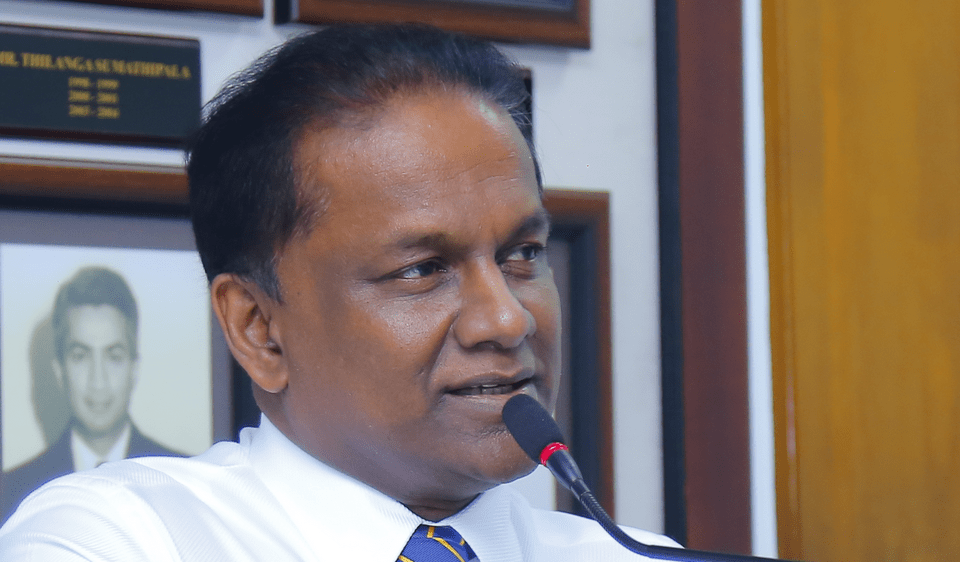 The Lankan Premier League (LPL), Sri Lanka Cricket's second attempt in six years at a franchise-based T20 league, is set to be played between August and September and is expected to feature six teams.
With a little over three months to go for the August 18 start date, there has been very little information about the tourney released.
Russel Arnold, who was appointed director of the tournament in April, commenced his duties this month and, according to local media reports, he is tasked with nearly every aspect of organising the LPL.
"As overall head, Arnold is expected to work closely with Boards around the world to attract top international stars for the tournament and also make it financially profitable to Sri Lanka Cricket," Sri Lanka's Sunday Times reported.
Apart from that, and the release of the time-frame of the tournament, there have been no updates. Crucial aspects such as branding, fixtures, team names, or even the signing of star players likely to take part, have not been revealed yet; SLC and Arnold have little time left at their disposal.
It is not uncommon for schedules of newly-announced tournaments to be released at least a year in advance, in order to competently promote these new events.
The absence of a marketing campaign to generate interest amongst fans well in advance of the tournament could hurt the league. The SLPL, which lasted just one season in 2012, comes to mind — one of the defunct league's biggest failures was its inability to generate interest amongst local fans.
"That it is all coming together relatively quickly may not be a bad thing — in fact it, may encourage them to aim small for the inaugural version," ESPNCricinfo's Sri Lanka correspondent Andrew Fidel Fernando told Island Cricket.
"I will say that I was disappointed to see things like the presence cheerleaders at the Nidahas Trophy, which suggests to me that the board is thinking about following the IPL model closely," Fernando added.
"I think that would be a serious mistake, because that is exactly what the 2012 SLPL attempted to do, and we know how that ended. It's essential that the LPL, and I really hope they change the name, needs to have a Lankan flavour, which SLPL sorely lacked, and must be marketed as such to have a chance of success."
With SLC appearing desperate to enlist the services of Indian players to tap into the lucrative Indian TV market, the board's focus with the LPL appears to be primarily money.
The cricket board's key talking points have centred around commercial interests, which is the same motivation that allowed for teams in the SLPL to be hastily handed to unvetted individuals who later failed to pay players. Some even turned out to be alleged bookies.
To Fernando's point, the need now for Sri Lanka is not a glamourous IPL-like tournament (a cash-cow for SLC) but more a high-quality T20 league that tests local talent with competitive and high-intensity T20s and prepares them for top-flight cricket, with interest generated amongst fans across the island.
If SLC takes LPL matches to cities other than Colombo and Kandy, it could go a long way towards building long-term interest and a strong following all through Sri Lanka.
Without fan support at stadiums, players are not subjected to the intense, high-pressure environments they face when they play overseas, and the tournament can't be viewed as a success when played to empty stands.
Any critical analysis of the LPL will not be complete without highlighting the poor choice in picking the time-frame of the tourney. The LPL will clash with other more established tournaments and will be held during the south-west monsoon season.
The Caribbean Premier League coincides with the LPL, while the English domestic season and Pakistan's tour of Zimbabwe will erode the available international talent pool.
However, to be fair to SLC, this is perhaps the only window available in a tightly packed schedule dominated by global T20 leagues. As such, the LPL's chances of IPL-like success is bleak.
It is why SLC must rely on the domestic market. But in the hopes of replicating the successes of other nations and chasing TV dollars from overseas, the real fear is that the LPL could well become another SLPL.
Sri Lanka can look to leagues such as the Super Smash League in New Zealand and the Big Bash League of Australia, both gradually established a strong domestic market for their tournaments.
Although New Zealand and Australia have larger economies than Sri Lanka, New Zealand's population is smaller than that of Sri Lanka's and Australia's is comparable. It is not far-fetched therefore for Sri Lanka to make the LPL a success by focusing solely on the domestic market.
© Island Cricket