By Gavin Van Hoff | June 22, 2017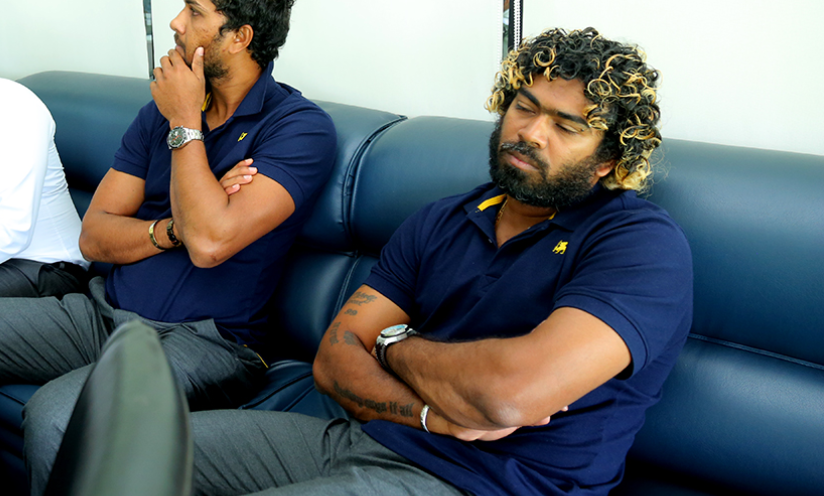 Lasith Malinga faced an inquiry today for comments he made in a recent interview. © Island Cricket
Sri Lanka's sports minister recently chose to respond to what most would consider a sensible comment from Lasith Malinga with ridicule and insult. Sri Lanka are struggling to beat teams like Scotland and Bangladesh these days, so how wise is it to antagonise the nation's top cricketers?
Sri Lanka needs its best talent on the park, at a time the team is languishing close to the bottom of the ODI table. Pretending that players with international cricket experience are superfluous is foolish.
Sri Lanka not only needs its experienced pros to get them out of this mess, they also need to respect their opinions. They may fail to qualify for the next ODI World Cup if they remain at the bottom of the ODI rankings. The situation is dire and the minister doesn't seem to realise this.
It all began with Malinga trying to explain to the media, upon Sri Lanka's arrival after the Champions Trophy, that many events contribute to a loss (not simply the actions of one player) in a team sport like cricket, where 11 players take part in a contest lasting eight hours.
Malinga is right. Many would consider it irrational to blame one fielder, when the batsmen had failed miserably before them in the Champions Trophy group match against Pakistan. The bowlers did bring them back into the contest, but, like Malinga attempted to explain, one dropped catch was not the sole reason for that defeat — the lack of a better total from their batsmen is more to blame.
This was enough for Dayasiri Jayasekara, the minister of sports, to make a totally uncalled for public comment berating Malinga and other players. He told a gathering of reporters the players' big bellies got in the way of taking catches and made other ridiculously immature and unprofessional statements directed at Malinga and later also at Angelo Mathews.
The lack of respect for arguably Sri Lanka's greatest-ever fast bowler from sections of the Sri Lankan media, the SLC president and now Jayasekara should upset cricket fans.
Malinga has proven time and again, with his many feats on the field and with his words, that he possesses rare skill and high intelligence. Many however fail to recognise this. He is a thought leader and a great thinker. Malinga's ideas and opinions deserve a lot more appreciation.
The sports minister's conduct is reactionary and authoritarian. He has blamed fitness, fielding and the players' commitment to their nation by claiming they are fit enough to play in the IPL but not for Sri Lanka, and thus questioning even their integrity. You can no longer take the minister's criticism seriously.
And all of this is over Malinga refusing to blame one player who dropped a catch off Malinga's own bowling.
Malinga did not react like how a juvenile would to a dropped catch off his bowling, when he could easily have allowed his emotions to get in the way. Malinga showcased class, the minister has been crass.
The minister's shameful conduct has not come to a stop. He has ordered an inquiry to look into Malinga's comments. The cricket-loving public should strongly condemn this behaviour by the minister.
© Island Cricket