By Gavin Van Hoff | October 19, 2017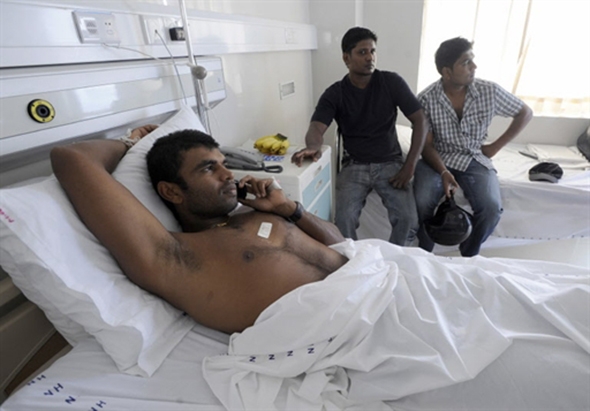 Tharanga Paranavitana narrowly survived the 2009 Lahore attack with a bullet lodged in his chest. © AFP
It's hard to understand why Sri Lanka, after having been the victims of a terrorist attack in Pakistan in 2009, need to be the first international side to tour there. To say it is an irresponsible and reckless move on the part of Sri Lanka Cricket would be putting it mildly.
Many countries currently have travel advisories, cautioning their citizens from travelling to Pakistan against all non-essential travel, but the Sri Lankan cricket board was determined to make this happen, even conducting security evaluations to validate this ghastly mistake.
No security precautions can prevent determined terrorists. No responsible cricket administration would expose their players to this kind of risk.
Pakistan's security apparatus has been unable to prevent a number of bomb attacks around their troubled nation this month alone, and a visiting international sports team defying the terrorists obviously become targets.
Sri Lanka's cricketers may return unscathed, but the dogged determination to 'help' Pakistan by endangering Sri Lankan cricketers highlights dreadful judgment by Thilanga Sumathipala's administration.
The views expressed in this article are those of the author's. Click here to submit your own opinion articles.
© Island Cricket