By Kristopher Hinz | August 27, 2018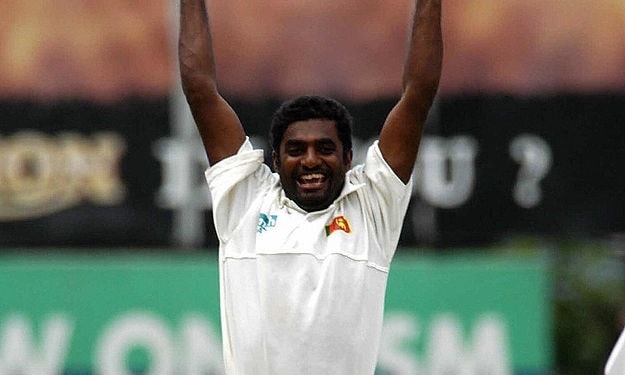 From the age of 12, I have always been a fan of the Sri Lankan cricket team. The team's performances over the years have been a calming panacea and an encouraging tonic for me during difficult times. The same has proven true for many of the country's citizens, with the '96 World Cup win inspiring confidence that was once shattered by civil war.
Cricket also inspired in the wake of the devastating 2004 Boxing Day Tsunami, and later also proved a symbol of hope in a reunited post-war nation, when Sri Lanka lifted the 2014 World Twenty20 trophy.
As much as the team itself, it was the individual brilliance of legendary personalities who made up something of a Sri Lankan golden generation that drew me in with a certain magnetism. Each of these stars shone on their own, but, at the same time, were also vital cogs that helped the machine function as a collective whole.
In my lifetime, there are many such legends who graced the Sri Lankan game. They include Sanath Jayasuriya, Marvan Atapattu, Roshan Mahanama, Rangana Herath, Arjuna Ranatunga, Ajantha Mendis, Nuwan Kulasekara, Lasith Malinga, Aravinda de Silva and Tillakaratne Dilshan, along with many younger cricketers who have already managed to impact world cricket.
But the awesome foursome who have made the biggest impact on both my experience as a Sri Lankan fan and indeed my wider life are Muttiah Muralitharan, Mahela Jayawardena, Kumar Sangakkara and Angelo Mathews.
I remember being in early high-school in Australia, during Murali's hunt for Shane Warne's world-record tally of 708 wickets. I fanatically followed each game Sri Lanka played, counting down every wicket, every delivery and every spell that Murali weaved over helpless batsmen; seemingly lost at sea against his nagging accuracy, profound and vicious off-spin and his variations.
I took umbrage and personal offense at every Australian classmate and teacher who had an issue with Murali's action, or the quality of Warne's wickets trumping the quantity of Murali's. Here was the greatest Sri Lankan in modern times, perhaps in the history of the island, and, not only were they discounting his on-field exploits, but they had the audacity to ignore his off-field philanthropy?
My angsty teenage mind was outraged but I didn't know yet how to articulate an argument that could convince them otherwise. Jayawardena and Sangakkara would help with that later.
As I entered my later years of high-school, Australia toured Sri Lanka for a three-Test tour in 2011. In the first Test at Galle, Sri Lanka capitulated to the spin of Nathan Lyon, leaving themselves facing a mammoth fourth innings total. The next day at school I endured the inevitable jeers.
Jayawardena then did what he had done so often in his career, batting as if on another plane. On a pitch where every ball was spitting off the turf like dynamite, Jayawardena made run-scoring look like child's play. With exceptional late timing and elegantly crafted strokeplay, on a wicket that was deteriorating by the session, Jayawardene struck a stunning 105 to bring Sri Lanka back from the brink.
When Sri Lanka inevitably fell short of an impossible 379-run victory target, I was greeted with sympathy rather than the customary boastings of my Antipodean rival's strength. My colleagues and teachers were envious of Jayawardena's composure at the crease and his ability to make the impossible seem possible.
Jayawardena did the same in the 2007 World Cup semi-final and the 2011 World Cup final, and on numerous other occasions too — the big stage was where he thrived. The pressure almost made him relish the challenge more, as if the non-stop clatter of wickets falling at the other end was a calling to deliver his best.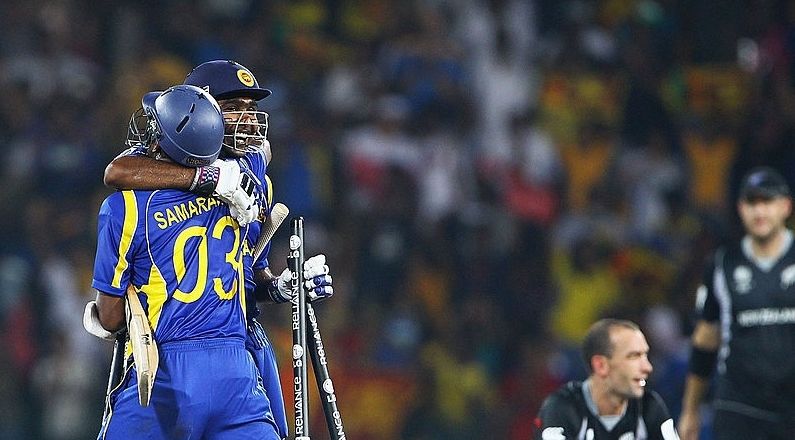 I remember that same year their praise for Sangakkara's famous Cowdrey Lecture. With the list of speakers including luminaries such as Richie Benaud, Desmond Tutu and Rod Marsh, Sangakkara's edition of the lecture was, and is, considered the finest of the lot.
Sangakkara's erudite and eloquent tribute to the role cricket has played in his island nation's history ensured even the least patriotic Sri Lankan was a little bit teary, and made the rest of the world sit up and take notice. Thereafter, wherever Sangakkara went in the world, he was not just a cricketer — he was first and foremost a statesman.
Sangakkara's speech inspired me and it helped me in another way entirely. During the next two years, I signed on for the school debating team and amazed my teachers at how I was able to win best speaker without the use of notes. My secret? Listening carefully to speeches, press conferences and interviews by both Jayawardena and Sangakkara, and taking note of the way they strung sentences together. By putting their speaking style into practice, I honed a skill at an off-the-cuff ability to articulate my arguments, something I could have used a few years earlier when debating the merits of Murali's wickets.
I was going through deep depression in 2014, having ended a relationship. I expected Sri Lanka to be thrashed on their tour of England that year, they instead lifted me out of the mire, securing a 1-0 Test series win. The Test series victory was headlined by a brutal knock of 160 by Mathews in the second Test at Leeds.
Sri Lanka were hurtling towards a huge defeat, but working with a characteristically swashbuckling Herath, Mathews added 149 for the eighth wicket, setting England a huge total of 350. They fell 100 short, with the final wicket coming off the penultimate ball of the Test.
I was enduring heartbreak of a different kind, but thanks to Mathews and that final bouncer barrage that earned Shaminda Eranga James Anderson's winning wicket, I was able to swap potential sporting heartbreak for joy.
Mathews by this time was Sri Lanka's skipper, and had firmly established himself as a young leader on the rise. At one point, his batting average as captain was second only to Don Bradman. But injury and pressure from losses took their toll, and the man nicknamed Superman was proven to be all too human.
Of late, I have found myself being disappointed with Mathews's fall from grace and also longing for these legends of old; to see Sri Lanka return to its glory days.
I felt worse when a friend I adored came close to death in a near fatal car crash, but Sri Lanka did, as they always have, manage to cheer me up at my lowest ebb, beating South Africa recently by just three runs in the fourth ODI to end a miserable losing streak in the 50-over format against the Proteas.
For as long as there is cricket on this beautiful island, there will always be hope.
Kristopher Hinz is a journalist who writes for Island Cricket and Island Life. He was born in Sri Lanka and moved as a one-year-old to Australia, where he attained his bachelors in journalism. He is now pursuing his Masters in Public Relations at La Trobe University in Melbourne.
© Island Cricket