By Max Wade | November 4, 2017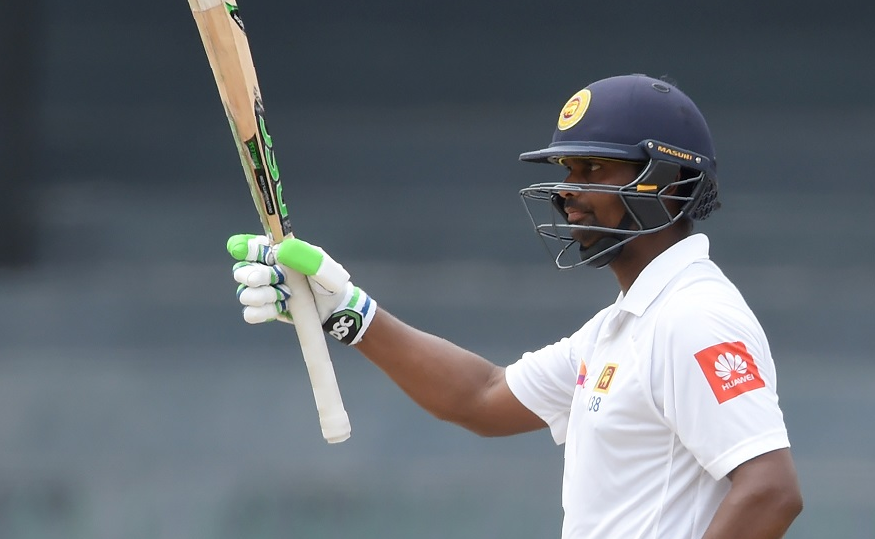 Sri Lanka will likely be without the services of Asela Gunaratne when they go up against the world's number-one ranked Test side. © AFP PHOTO
After the notable omission of Asela Gunaratne from Sri Lanka's Test squad for the tour of India, it has been revealed that sports minister Dayasiri Jayasekara's new guidelines could quite possibly prevent those picked by the national selection panel from representing their nation.
Chairman of selectors Graeme Labrooy has said that, whenever a selected squad is sent to the minister of sports for ratification, fitness test reports must be attached for each player picked.
"This was a directive we received from the sports minister to prove that the individual selected is declared physically fit," Labrooy told the Sri Lankan newspaper Daily News. According to the chief selector, this procedure has been followed since the series against Pakistan.
The fitness reports are required to include results from yo-yo endurance tests and skinfold tests.
A crucial member of the Test side, Gunaratne, hasn't played since his injury in July. The 31-year-old fractured his thumb attempting a catch in the slips against India in Galle but, thankfully for Sri Lanka, he has fully recovered in time for the all-important Test series in India.
Kusal Perera is also available for selection after a hamstring injury but, like Gunaratne, has been omitted from the Test squad despite being fully fit.
Both players have reportedly passed their yo-yo and skinfold tests but were declared short of "match fitness" by the recently-appointed selection panel and are expected to play in a domestic tournament next month to prove they are ready for the ODI series against India, which begins on December 10.
Previously, cricket manager Asanka Gurusinha, who is also a selector, reassured the public the sport minister's newfound interest in fitness would not prevent players vital to the Sri Lankan setup from being selected, when the minister launched a scathing attack on the players after their dismal Champions Trophy campaign earlier this year.
Jayasekara at the time claimed Sri Lanka's cricketers were dropping catches because their big bellies were getting in the way of holding on to chest-high chances and vowed to only allow players who passed certain fitness tests to play.
As a result, players fit and able enough to play are likely to be sidelined by Jayasekara's specifications because they don't meet the ministry's accepted limits on body-fat percentage, endurance and speed.
Perhaps inspired by Jayasekara, the rookie selection panel now appears to have their own interpretation of fitness after axing Gunaratne from the Test squad for being "short of match fitness."
Sri Lanka depart on November 7 for India, where they will play a Test, ODI and T20 series.
© Island Cricket