By Thiviyanthan Krishnamohan | April 23, 2018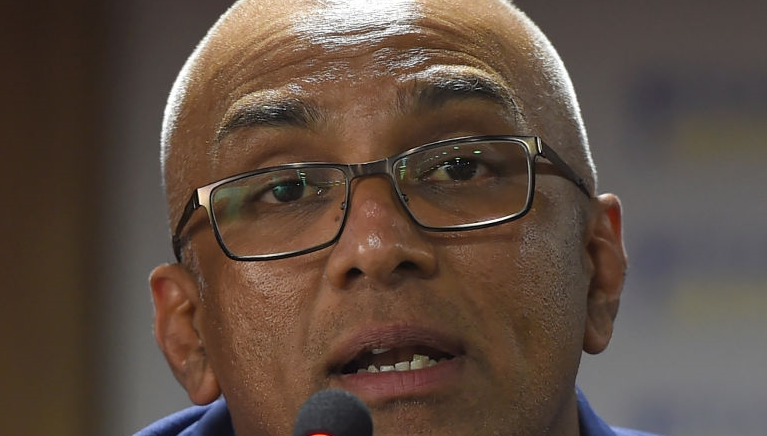 Chandika Hathurusingha was reportedly treated poorly by prior SLC administrators, forcing him to leave his post as shadow coach to the then head coach Trevor Bayliss in 2010. He has returned to SLC's ranks amid fan-frenzy to take up the job as Sri Lanka's new head coach after South African Graham Ford quit in unusual circumstances.
During his time away from SLC, Hathurusingha enjoyed success coaching in Australia and is credited for Bangladesh's resurgence. What a comeback. He is now expected to reverse Sri Lanka's fortunes, with the Sri Lankan media even referring to him as the messiah. It has that feel-good feeling of a marketing gimmick.
Hathurusingha seemed well on his way initially, after Sri Lanka made a clean sweep in Bangladesh, but the Nidahas Trophy was a reality check.
Sri Lanka have for some time now needed a strong coach who can stop the numerous 'experts' within the SLC administration from meddling with selections, strategy and coaching. It is however not the reason for Hathurusingha's appointment. His hiring is more a desperate attempt by Thilanga Sumathipala's administration to save face after taking Sri Lanka to unprecedented lows.
Hathurusingha understands the modern-day game better than most. One expects him to know what it takes to put together a good limited-overs side for the 2019 World Cup. And, more importantly, SLC administrators are perhaps wary of locking horns with him.
With Asanka Gurusinha also moved out of managing the national team's affairs (he has taken over Simon Willis' job as high performance manager), Hathurusingha is in total control. What matters most is that Sri Lanka's head coach can now perform without hindrance from others.
But is it unwise to believe Hathurusingha can completely transform Sri Lanka, considering the many changes needed?
Sri Lanka's coaching structure desperately needs an overhaul from the grass-roots level upwards and provincial tournaments must be given prominence over inter-club cricket.
The Sri Lankan attitude of dismissing T20s as mere entertainment also needs to change, with more prominence given to boundary-hitting even at junior levels, while bowlers must not be trained to be too conservative at the school level — fast bowlers should be encouraged to run in and hit the deck hard, instead of being told to forget pace and focus on line and length, and young spinners must be guided towards improving and developing variations.
There must also be a national program to identify talent at the under-19 level, as school coaches should not be the key players funneling talent into club cricket.
But can the head coach of the national side bring about these changes? Hathurusingha, after all, is a Sri Lankan by birth, and although his contract may not require him to initiate such dramatic restructuring, one could argue that he has a moral obligation to do so.
I would consider his job incomplete if he doesn't accept that challenge. He must look beyond the next World Cup, if Sri Lanka are to become a dominant side again.
© Island Cricket