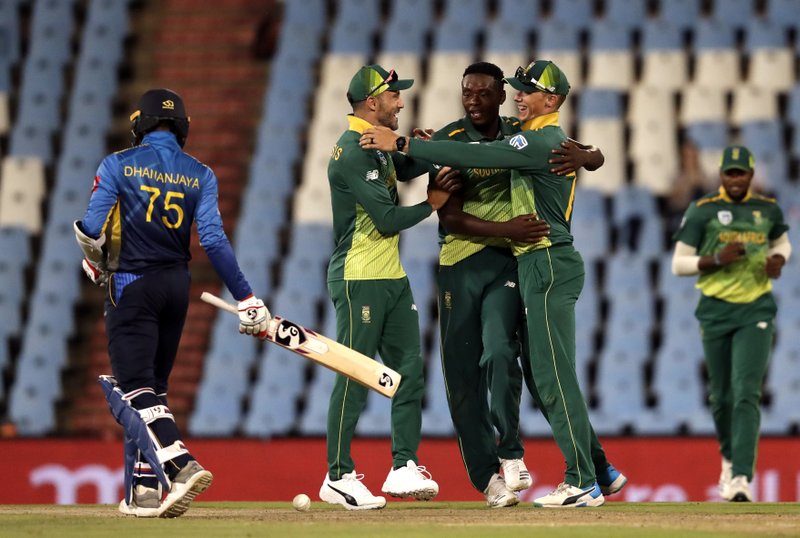 Sri Lanka lost their 1st warm-up match against SA yesterday. What went wrong for SL?
Putting to bat first SA scored 338 runs in their 50 overs. Giving to the nature of pitches and terms, one can say SL did reasonably well with the ball. Once SL was in a position to limit SA for 310-20 score, but depleted death bowling unit due to unavailability of Malinga, leaked too many runs in last three overs. Inconsistency of Lakmal and Pradeep as death bowlers was evident once again.
While chasing the target, despite two early wickets SL was pretty much on the hunt, getting 170 mark by 30 overs. Usually, the score in 30 over mark is expected to double by 50 over and SL was exactly on the way to the victory. The turning point of the chase was the wicket of Karunarathne. Since then SL innings began to lose its way.
What was highlighted was the inability of Dhanajaya Silva to play the crucial role of Number six. Yesterday match was a classic example of the need for a free-flowing, adoptable batsman at number six. As Dhanajaya has shown a number of times, he was not the ideal option at that point and he will not be in the future as it seems.
SL needs Dhanajaya to play for playing IX, giving that he is the most thrust spin bowler in the team. In Provincial Super 4 tournament he was brilliant with the bat, playing at number 3. If SL wants to use him, better to play him at the top, as an opener or at number 3. I suggest he can open with Karunarathne and it will make a left-hand/right-hand combination.
Who should play at number 6 then?
Kusal Perera once thought to be next Sanath Jayasuriya and opted to open the innings for a while and miserably failed. Then he returned to the side as Kusal Perera himself and performed well in the middle order.  In Champion Trophy 2017, he helped Sri Lanka to beat India, playing at 5 and his most memorable innings which came in 1st test against SA came also batting at the middle. He is the first option.
Another way is just placing Dhananjaya Silva at the top and push down the batting order as it is. Then Dhananjaya, Karunarathne, and Thirimanne will play at first three spots and two Kusals at 4 and 5, while well experienced Angie at number 6. He has been in that role for a while and is capable of playing at any spot in the middle order.
I think SL should solve this problem in the second warm-up match against AUS.