In SL's overall ODI history, playing in South Africa – Upul Tharanga is the 2nd ever-Best SL Opener 9 in / 359 runs @ 40 av / 95 SR / 1×100 – 2 x50 (only behind Marvan 55 av/ 86 SR – who had played just one series there).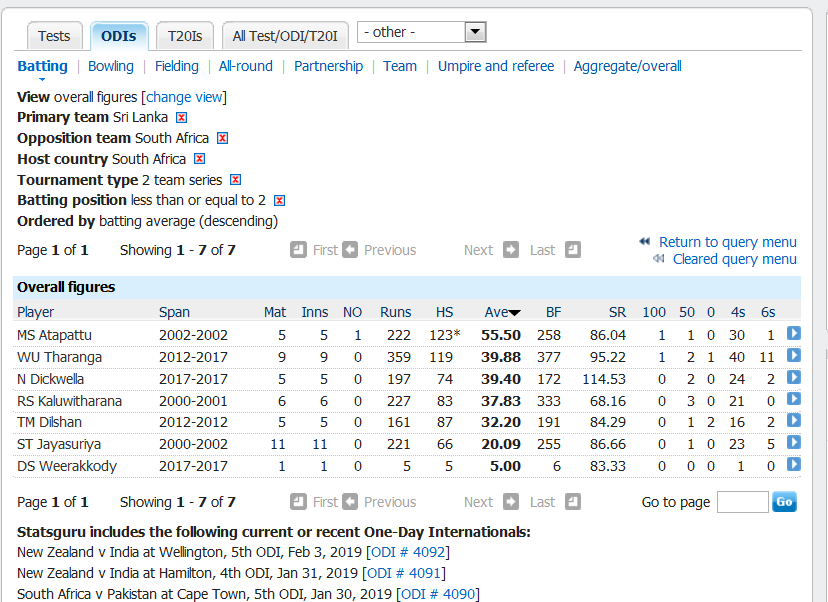 In the previous tour to SA in 2017 Feb, Opener Upul Tharanga was the most productive batter in the side, scoring 183 runs @ 46 Av with a blistering 104 SR. That was the 2nd ever-Best Average achieved by a SL Opener in SA in our history (only behind Marvan's 55 Av @ 86 SR in 2002).- දකුනු අප්‍රිකාවේ මීට පෙර පැවති 2017 තරගාවලියේදී, උපුල් තරන්ග ලන්කාවේ වඩාත්ම පලදායී පිතිකරු විය. එමෙන්ම එම පිති හරඹයට ලන්කා ඉතිහාසයේ 2වෙනි හොදම ස්තානය ඔහුට දකුනු අප්‍රිකාවේදී හිමිවේ.

In 2017 previous series 4th ODI played in SA, Upul Tharanga made a valiant, diehard effort to win that match & avoid the whitewash . Upul lead the side from front as skipper and made a blistering knock of 119 runs from 90 balla @ 132 SR with 11x 4 & 7 X 6. His unique effort & memorable knock received a Standing Ovation from sporty South African spectators all around the ground, watching the match at Capetown stadium, making SL proud.! දකුනු අප්‍රිකාවේ මීට පෙර පැවති 2017 තරගාවලියේදී, උපුල් තරන්ග ලන්කාවට ජයක් ලබාදීමට තනිවම දැරූ උත්සාහය …. ක්‍රීඩා පිටියේ සිටි සියලුම දකුනු අප්‍රිකා ප්‍රෙක්ශකයින් නැගී සිට උපුල් ගේ ඒ ඉනිම සදහා අත්පොලසන් දෙමින් ගවුරවාචාර දැක්වූවේ මෙලෙසින්.. ඒ ඇගයීම ළන්කාවටම ඉමහත් ආඩම්ඹරයක් ගෙනා බව කිව යුතුයි.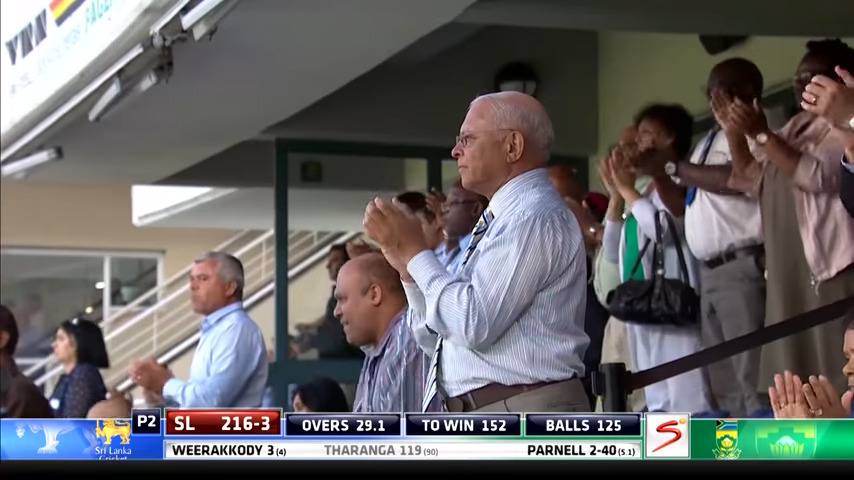 The most productive (top ranked) Two Batters (with above 80 SR) SL have since 2016 Jan are:
1) Upul Tharanga: 1.4k runs @ 40 av – 84 SR – 2 x100 / 8 x50 – (4 x 160 / 6 x 22) from 41 innings
2) Upul Tharanga: 1.5k runs @ 35 av – 94 SR – 2 x100 / 9 x50 – (4 x 180 / 6 x 12) from 45 innings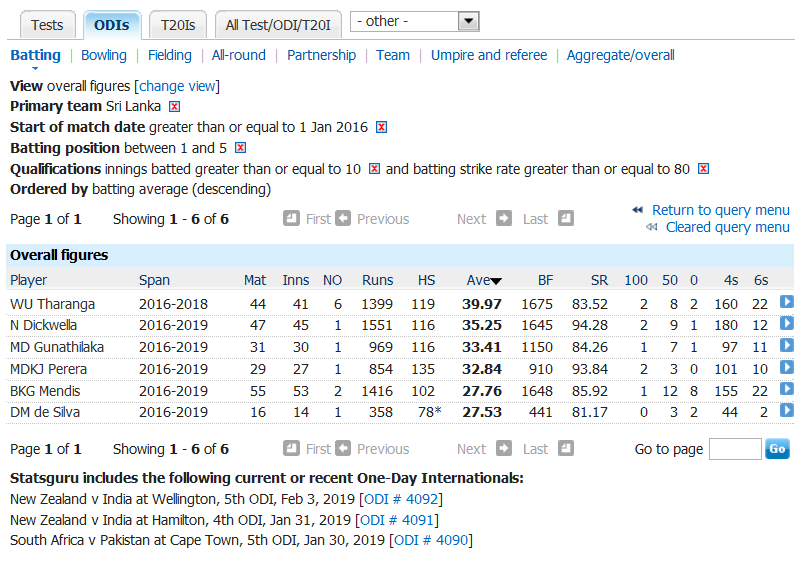 උපුල් තරන්ග ~ දික්වැල්ල – සුපිරි ආරම්ඹයකට ලන්කාවට සිටින හොදම යුගලයි..! ගිය වසර 3 හොදම මුල්පෙල පිති කරුවන් දෙදෙනා Contradicting all nonsense speculation based on imaginations other than actual performance records… It is Chrystal clearly proven fact, that the combo of Upul Tharanga & Niroshan Dickwella are the best productive Openers in SL to do the job at top.! Let them do it in SA & forthcoming WC ..!!