After the heartbreaking super over decided England as the World champions, the ICC cricket world cup 2019 was officially over. Sri Lanka had to satisfy with the 6th position of the points table, it was some relief for fans because they somehow managed to won 3 games. Their shocking victory against England was something to remember for Sri Lankan fans for a long time. After the final group stage match against India, Sri Lanka's legendary fast bowler Lasith Malinga finished his 12-year world cup campaign which began in 2007. So, no more world cup cricket for Lasith Malinga. On that night he confirmed that he will be retired from ODI cricket in next Bangladesh Tour.
The first ODI between Bangladesh and Sri Lanka was scheduled to start on 29th July. There were 4-5 days more to go when Lasith Malinga addressed the public through a Facebook video. In that video he mentioned that, he is going to retire after the first ODI. And he kindly invited for all cricket fans to join the Premadasa crowd to cheer for his last ODI appearance. People who watched that video was quickly replied to his request as tickets for the first ODI was getting so much of demand. Long ques were built around the ticketing centers. So, all the tickets were ended before the match day.
The day was finally arrived, people from all over the country came to the Colombo, and others went Infront of the Television. Every Corner of Premadasa ground was well decorated with the banners showing 'Thank you Malinga'. Well, match was started. Sri Lanka won the Toss and elected to bat first. It was not a full house crowd when Sri Lankan openers arrived in the pitch. But all know that, a full packed crowd will gather with the match goes on as that was quite familiar with Sri Lankan crowds. Thousands of people were yet to come after leaving their offices.
One Down for Sri Lanka. Avishka Fernando was caught at slip. Next man was Kusal Janith Perera. Sri Lankan people always love to watch him batting. So, announcement of "Next Batsman is Kusal Perera" was made a huge roar. He joined with Skipper Dimuth Karunarathne and began to build respective total for Malinga's Farewell. They did their job perfectly. Kusal Perera went to score his 5th ODI ton in that very emotional game. Kusal Mendis also had a good opportunity to score a brilliant knock. But he showed a great sportsmanship as he walked away after outside aged to the Keeper, even when Umpire says not out. Angelo Mathews and Dhananjaya De Silva also made contributions in the Middle part of the innings.
It was 7 for 302 in 49th over. Malinga got the opportunity to bat one last time in ODI cricket. It was a carnage; the pavilions were fully packed from people. They all stood up with switching on their torch in mobile phones and show their support for the Malinga. So that final arrival with the bat was so remarkable.
Sri Lanka posted 314 runs in their scorecard. After 40 minutes of innings break the match was restarted. Sri Lankan players were ready into field. But they were not doing the team huddle first. They prepared a guard of honor with raising their bat. Malinga walked through it with tears & joy. And Mr. Percy with the flag given his cheer as always. Around 100 of Blue & Yellow balloons were released to the sky. Whole crowd stood up and chanted "Malinga-Malinga".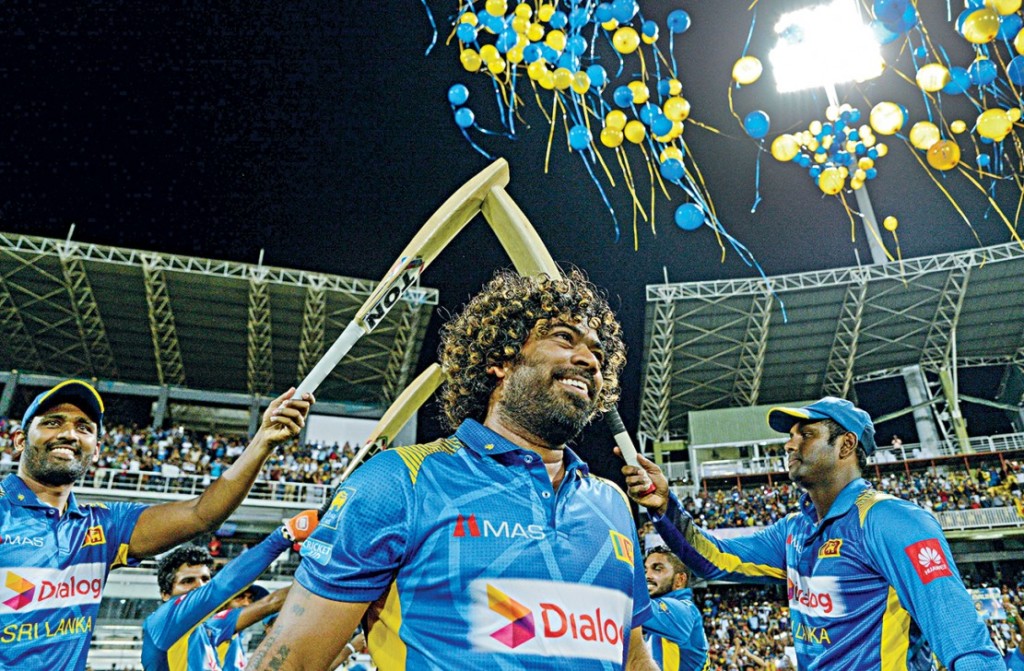 Bangladeshi stand by captain Tamim Iqbal & Soumya Sarkar was the openers. As usual, Skipper gave the new ball to the Malinga. And background chants were continuously running through every Malinga's delivery. He was done his job for 15 years for Country & League cricket. He is known as the "Yorker king", because his main weapon was his trademark Yorker. It was third ball in that night. A perfectly directed Yorker was delivered to Tamim Iqbal. Tamim lost his balance and he bend his knee Infront of the legend. "Clean bowled". The everyone in the crowd made a huge roar. He was still amazed everyone with his Yorkers. He dismissed Soumya Sarkar with another Yorker. Cameramen showed his wife's joy to the world.
Bangladesh batsmen were struggled Infront of other bowlers as well in that night. So, it was a one-sided game. Malinga was delivering his very last over. Mustafizur Rahamen was the striker. All the crowd behind Malinga, as they all wanted to see Malinga taking this last wicket. It was 4th delivery of the final over, Mustafizur hit up in the air. Thisara Perera aimed to take that pressure catch, he got it. 35000 of Premadasa Crown went wild. Lasith Malinga finished his ODI career.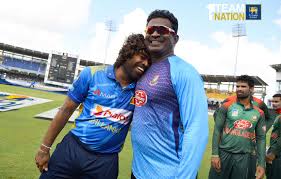 Players from both teams congratulated him. There was some special character in Bangladeshi crew. 'Champika Ramanayake' who was the Man who build Malinga's career. His and Malinga's hug was very emotional. During the Presentation ceremony, Lasith Malinga presented a special appreciation token for Mr. Ramanayake.
Politicians, Cricket board authorities, Family members, Team members, Friends these all people appreciated his great career. Malinga didn't forget to thanks everyone who helped to his long journey. Also, he thanked to every cricket lover.
After these all laughs & tears Malinga retired from One Day International Cricket.
However, he promised to play in T20 internationals for Sri Lanka for another one or Two year. He is the captain of current Sri Lankan T20 side.