Im sure we all can agree (or at least most of us) that the squad selected for the world cup was pretty much the most sensible squad we've selected for the past two years or so. Theres no issue about the players talent .But the problem is in converting starts into big innings and the players mentality .But the biggest problem Ive seen within the team (excluding all the obvious corrupt screwups of the SLC ) , is that there has been no proper batting order which has been tried on for a consistent period .This is also due to the numerous changes in squads .
Its obvious that hathurusinghe wants to create a floating set of batsmen ( who can bat at any given position). However I believe that the following batting order would work best for us going forward . Taking into consideration the way that pakistan and bangladesh batted today and yesterday.
1.D.Karunaratne
2.K.Perera
3.L.Thirimanne
4.A.Mathews
5.K.Mendis
6.D.De Silva ( drops further down the order       if a proper platform is already set for the        big hitters)
7.J.Mendis
8.T.Perera
9.I.Udana
10.N.Pradeep
11.L.Malinga
The way KJP is batting at the moment the max he gives us (or rather what we can expect) is a quick 30 , which is sad but is what we should realistically expect from him .He should be given the license to go after the bowling in the first 10 and should be asked to consolidate if he is still around after the first 10( a real bonus if he plays a big innings) .By the looks of it is plain to see that our plan of playing defensively through the first 10 is bound to backfire on most occasions because a mini collapse together after a slow start is a recipe for disaster .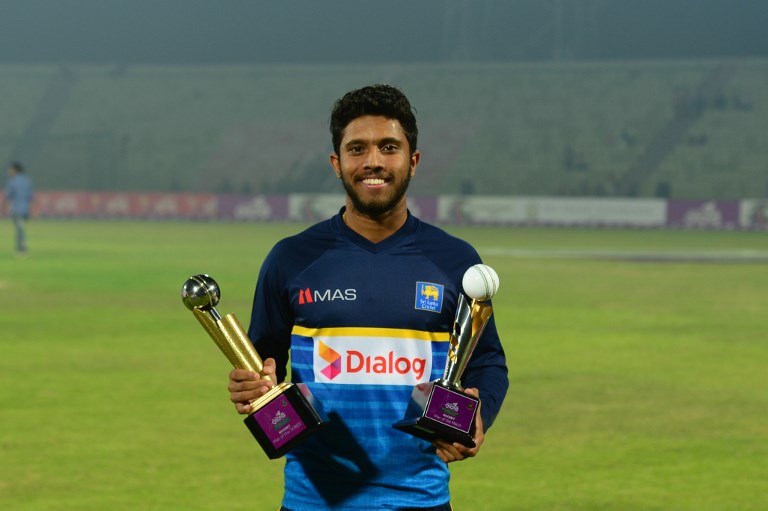 Furthermore , mendis at no.3 is asking for trouble in this current situation .Therefore Id rather see him bat at no.5 with less seam movement around and hopefully after mathews and thiri have set a good platform
Mendis is a highly talented cricketer .And its great to see him bat ,probably the easiest on the eye in the current team (though he never capitalizes on good starts ) .However he is a highly emotional , immature cricketer and if he has seen what sri lankans had to say on social media platforms after the NZ duck, its bound to demoralize him even more .Hence Id like to see him dropped to no.5 ( where he batted in the SA series).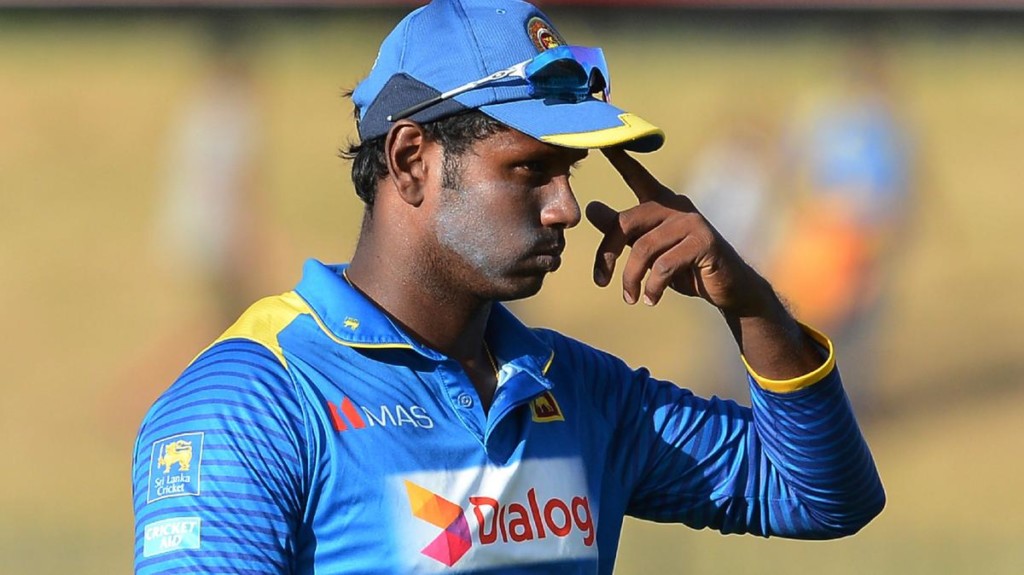 Also its time for Mathews to man up and bat at 4. He is the most talented and experienced batsman in the side and needs to take the responsibility of stopping a top order collapse which he is more than capable of doing ( instead of coming into bat when the game is already lost) .
Also Pradeep should definitely play ahead of Lakmal since he has been in good bowling form of late .However if the conditions are very well suited for swing bowlers , Id like to see Lakmal come in to replace Dananjaya ( DDS is mainly in the side for his bowling .He will anyway be out cheaply more often than not if there is a lot of swing and seam movement. Hence the sensible option would be to strengthen the bowling in such conditions )