Playing 11
1. Avishka fernando (R/H Bat)
It is definite that Avishka will open, He has been in good form in the recently completed India series, and has smased a century in the 1st ODI, So if he scores a 50+ score in this inning as Avishka Fernando close to make history in ODIs for Sri Lanka and to beat Tharanga, Roy Dias, Mendis, Chandimal and Dickwella! And shanaka and Sri Lanka will hope that he will play well. He has played 23 matches, and piled 823 runs, With his average reading 38.2 and a unbelievable strike rate of over 93!
2. Dinesh Chandimal (R/H Bat) (W) (In for Minod Bhanuka)
If he plays, Sri Lanka's most senior player, I personally believe that he should play, because he can be both Aggressive/Defensive, and he has been in fiery hot form in Domestic leagues too, And true Minod is a good keeper, But he doesn't have good Tactics in batting, which we saw in the 2nd ODI, Minod performed poor with both behind the sticks and batting Pluss, Chandi's keeping has been superb too! He is short of just one match to 150, because he has played 149 matches and has managed 3698 runs, and so he will give a lot of experience to this inexperienced side! He's average and strike rate is very bad being, 32.4 and 73.9 Respectively
3. Kamindu Mendis (R/H Bat / SLA Orthodox) (In for Bhanuka Rajapakase)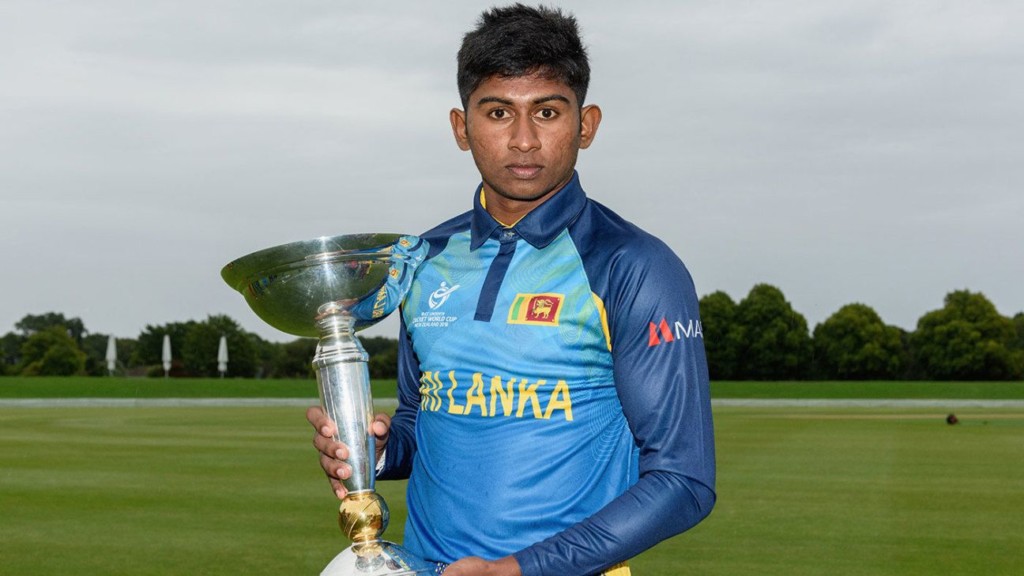 Now then if there is a person who shushed the selectors in the Invitational T20 Leauge, That would be Kamindu mendis just WOW!WOW!WOW! For those who didn't watch the matches head on to the Island cricket Videos section and check the highlights cause he was in some form! Just brilliant! He should deffenetely play in place of a Out-of-form Bhanuka, Kamindu also boasts a brilliant spin tactic too.. He has had verry limited oputunities so he has played 3 matches getting 26 runs, at an average of 13.0 and mostly because he bowled on west indian pitches, he has had 1 wicket in 3 innigs, It's time we give him a chance
4. Charith Asalanka (L/H Bat)
Having a aggressive nature and a super domestic league, makes him confirmatory, He was out of form in ENG, But Shanaka's tactics has made him one of the best batsman, and he was the lone warrior in the recenty completed ODI, A Playing 7 matches, Piling 279 Runs At a brilliant average of 39.9 and strike rate of 90, He'll look to make his place in the team cemented
5. Dananjaya De Silva (R/H Bat / R/A Off Spin) (VC)
Dananjaya de silva is in a bit of Hot water at the moment, True he's 90 in England was magnificent, and in the recently concluded T20 Series too he was in form, But in the IND vs SL ODIS He was completely out of form, But he would certainly be granted a places taking into the mind that he is a handy all rounder, Even in the SA Series he was "Average" playing a handy 44 in the 1st one though, and something which SL Would be very hapy about him will be the fact that he bowled very ecconomicaly, and without any argument he played a major part in winning the 1st match. Playing 55 matches and managing 1168 runs, Makes him experienced but he's average of 26.5 and strike rate of 76.3 is worrying! His bowling suggests 28 wickets in 45 innings at an average of 40.9 and a economy of 5.16
6. Dasun Shanaka (R/H Bat / R/ A Fast) (C)
After his vice, Captain Shanaka slots in, He has been in unbelievable form in the recently concluded T20 Tournament, and his captaincy has been superb too, Not only his batting but he's bowling has been great! Whatsoever he has not had a good form in the International format Having mustered 702 runs in 33 matches at an average of 25.1 and a staggering Strike rate of 94.7, While his bowling stats show that he has had 12 wickets, at an staggering average of 32.1 and economy of 5.47
7. Wanindu Hasaranga (R/H BAT/ R/ A Leg Spin)
When you say Hasaranga one word reminds you "IPL and "Wow" That's true caus he has been in Hot form recently Being purchased by RCB in IPL Should make his confidence even better, Sri Lanka's NO.1 Spinner, and Ranked world's no 2 In T20I, And a brilliant allrounder his stats read 534 runs at an average of 24.5 and a strike rate of 100.9 and His odi bowling stats don't read that good with having 27 wickets in 27 innings, at an poor average of 39.5 and a economy of 5.07, Hasaranga would be keen to perform much better than in the 1st 2 odis, Considering him being expensive plus not performing well with the bat.
8. Chamika Karunarathe (R/H BAT) (R/A Fast)
Chamika is a very effective all rounder, with his power hitting and speedy fast bowling, But he's poor fielding in the 2nd ODI has put him on the scanner, But he covered them with good bowling and batting, So shanaka would still give him another chance. His stats are 184 runs in 7 matches at an superb average 0f 46.0 and Strike rate 0f 88.5 He's bowling reads 6 wickets in 8 innings at an average of 36.0 and an economy of 5.26.
9. Ramesh mendis (R/H Bat / RA Off spin) (In for Akila Dananjaya)
One would question my selection nececarily, But Ramesh has MUCH BETTER STATS Than Akila Dananajaya, Considering the fact that he is a handy All-rounder as well he defenetely suits in, having 24 runs in 3 matches in at an average of 24.0 and SR of 82.3 Plus bowling average of 24.0 with 2 wickets in 2 innings, and a economy of 6.00
10. Pulina Tharanga
11. Dushmantha Chammera (R/A Fast)
Now then he has the number 11 position held strongly looking at the facts and stats he is one of the two Sri Lankans to be selected for IPL 2021, And has superb stats reading 37 wickets in 35 innings at a economy of 5.43, That wraps up everything
Right, So this should be the probable playing, If you like my articles and this one share and if you have any arguments The comments section is There!
THANK YOU
Dilruwan Jayarathne