As soon as the World Cup ended in August, Harin Fernando started what seems to be a personal campaign to remove Sri Lanka Cricket's head coach Chandika Hathurusingha.
It is widely believed that elements within the cricket fraternity, who were not in favour of Hathurusingha, leaked his salary to the media and influenced negative public sentiment that has questioned his worth, in spite of his Test team's achieving historic wins in the West Indies and South Africa.
Hathrusingha has also been accused of being difficult to work with, stubborn and a poor player-manager.
If it were true, that the more you pay a coach the more you should win, which seems to be the minister's and SLC's logic, when they say, "we have paid him so much and he has not delivered," then arguably Hathurusingha's results make him a failure.
Hathurusingha is believed to have been offered a rock solid contract by his employer SLC. His contract does not seem to include any periodic review of performance, penalties for not meeting any predetermined milestones nor the option for the employer to renegotiate terms mid-term or seek early termination of the relationship, without paying the employee in full for the remainder of his original contract term.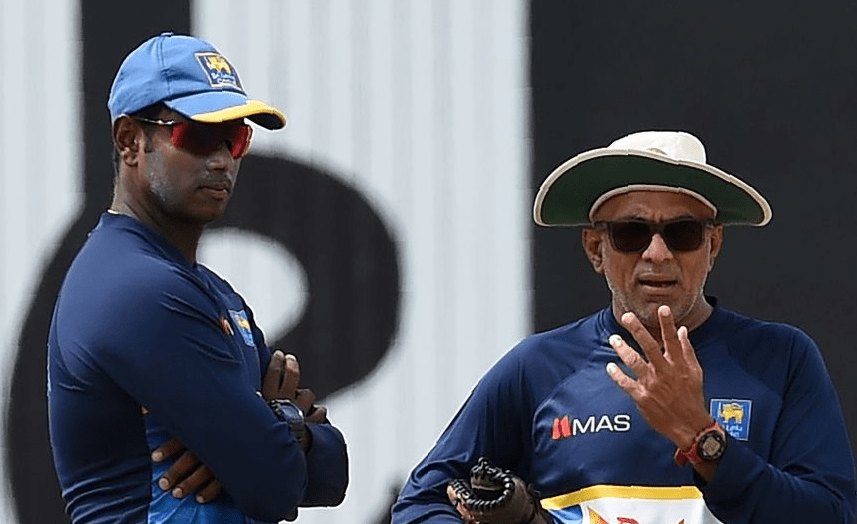 In a democratically functioning SLC, it should be the duty of the elected body and its executive committee to address matters pertaining to the coach.
However, while SLC officials have expressed concerns of the coach's overall performance, it has been sports minister Fernando who has been dictating terms lately.
Not only does this conduct by the sports minister violate the ICC's directive, that there be no political interference in cricket, but it also makes a mockery of the minister's ability act rationally.
Fernando often raises arguments that have no merit. He once asked, "if India, Pakistan and England have renegotiated contracts with their coaches, then why can't we?"
Those boards the sports minister mentioned are all doing so at the expiration of contracts, or as permitted within contracts to renegotiate at certain times.
The sports minister says players are subject to performance based incentives and he tells us the coach must be too.
I agree! It is foolish, irresponsible and utter incompetence by SLC to have invested so much money in a coach without holding him responsible for delivering results. But, the minister does not seem to have the capacity or common sense to understand that such conditions were already put in place in player contacts, but not the coach's contract by SLC — there is no legal basis to question terms of a contract mid-term by the party that feels they failed to negotiate a mutually-beneficial contract upfront.
Fernando keeps complaining about the coach's salary. I agree too. It is excessive and a waste of resources, even if it was to bring Don Bradman as coach.
SLC's current infrastructure and deteriorated standards do not allow for any coach to produce the results we'd expect until drastic changes are made. But does Fernando not understand that the coach's salary is what the employer who hired him legally committed to, with no clauses to renegotiate it until the end of the contract, and there is no legal merit now to call for a pay cut or renegotiation just because the minister feel SLC had made a costly mistake?
Perhaps there maybe provisions for going to court and challenging a contract on grounds that it had been agreed to by parties who were acting against certain legal or ethical standards. If so, then all Fernando needs to do is to allow SLC to sack the coach and then fight his contract in courts, even if it will make SLC look like they are challenging their own judgement and ethics and an exorbitant cost.
Instead, the minister has opted to play out this entire drama on the public stage, which has only exposed the dangerous levels of political interference within SLC, and the incompetence, illogical actions and shortcomings of all parties running cricket.
What is perplexing is to see that all of this interference, with respect to the coach situation, is coming from the same minister who refused to interfere and address far more grave issues like accusations of domestic match-fixing, re-election of individuals notorious for mismanagement and financial scandals, notably the Sony payment fraud.
Minister Fernando conveniently looked the other way, claiming he was concerned about the ICC's acting against political involvement.
Why then would this same minister risk sending red flags to the ICC by interfering so much in matters pertaining to the head coach?
It is worth noting there has been a sudden rise to prominence of Fernando's nephew Angelo Perera, at least from the point of view of being selected in various national squads.
Perera had limited playing opportunities under Hathurusingha, so one then begins to wonder if Fernando's quest to oust Hathurusingha may not be because of the high salary of the coach or other nonsense the sports minister has spewed to justify the removal of the former head coach, who now remains sidelined but not sacked.