Had other batters also shouldered responsibility, The innings would have headed A opposite direction.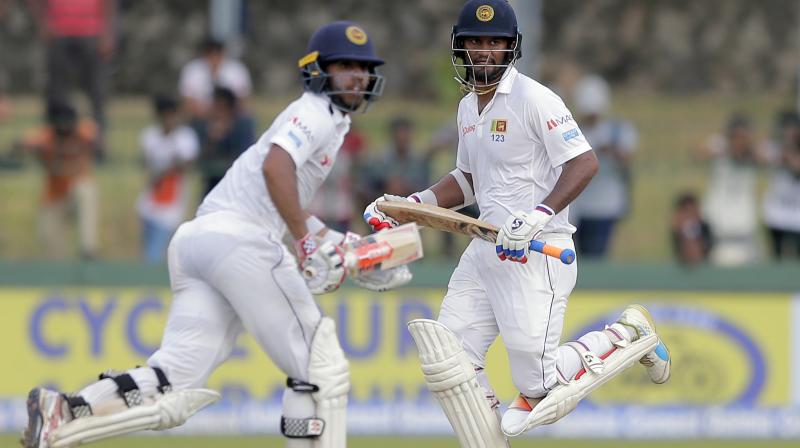 Sri Lanka were chasing 447 on a pitch that was far from batter friendly, India were already off to a brilliant start as It was yet another duck for Lahiru Thirimanne. Absolutely nobody would have thought that Karunaratne would make his 14th century without offering a chance.
It was only his second ball when a LBW Call was turned down due to height. "Phew!"!
Dimuth Karunaratne is the first opener to score a century in the fourth innings of a D/N Test. Take a bow Dimma!Most Under-rated cricketer of the genaration@IamDimuth pic.twitter.com/nsJLExNh58
Karunarathne then clipped two boundaries off his next 3 balls, to show a glimpse of what Shreyas Iyer had done earlier. On the 4th ball however Dimuth edged one to Kohli which landed just short, Perhaps which could be called a chance, Karunarathne's agony continued because he was beaten 4 times in his next 14 balls. There were then 31 balls till he scored a boundary that too off a edge.
Dimuth was really struggling out in the pitch until the 33rd Over where he Powerfully cut a delivery to backward point. The very next ball he reached his fifty, But Dimuth won't stop from there, He continued hitting boundaries usually once a over and was giving some hope for Sri Lanka.
He reached an outstanding, Chanceless, Free-flowing, Responsible Hundred in the 54th over. There was an unusual swagger when he reached the dream Milestone. As, Russel Arnold described it was one of the best hundreds you would see, Which yet again proved why DImuth might just Pip Kohli as a batter, After all he is a opener.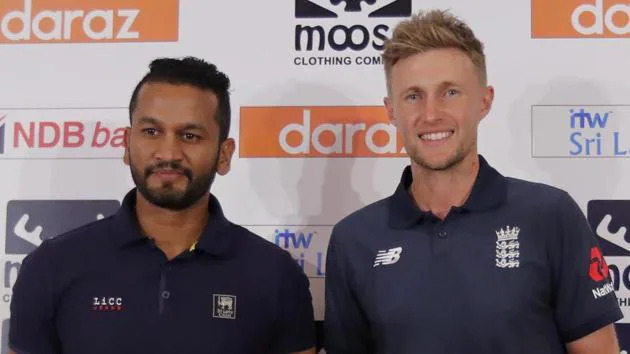 Karunarathne resembles Joe Root to me, The player who always takes the responsibility and single handedly carries his inning
It was a good toss to lose for Sri Lanka, Both times Sri Lanka batted, The pitch was slightly better to bat than to India but the batting show (Excluding Mendis and Dimuth) was outstandingly poor, More was expected from them. As the Captain himself said when you play out some balls, It will be easy for a batter to bat.
Both times Dimuth got out they were both some Jaffas by Bumrah, This inning shows a class player and captain in Dimuth Karunarathne.
By Dilruwan Jayarathne