Lewis has spent much of his time in Sri Lanka in Hiriketiya beach, east of Galle. While there he adopted a stray dog and will be raising funds during the series alongside the Barmy Army for the WECare charity, who provide care for street dogs around the world.
Rob has also taken up DJing while in Sri Lanka, doing so under the name 'DJ Randy Caddick'.
Rob Lewis, a web designer from Sunbury-on-Thames, was on a flight to Sri Lanka in March when it was announced the two-match series had been cancelled because of the coronavirus pandemic.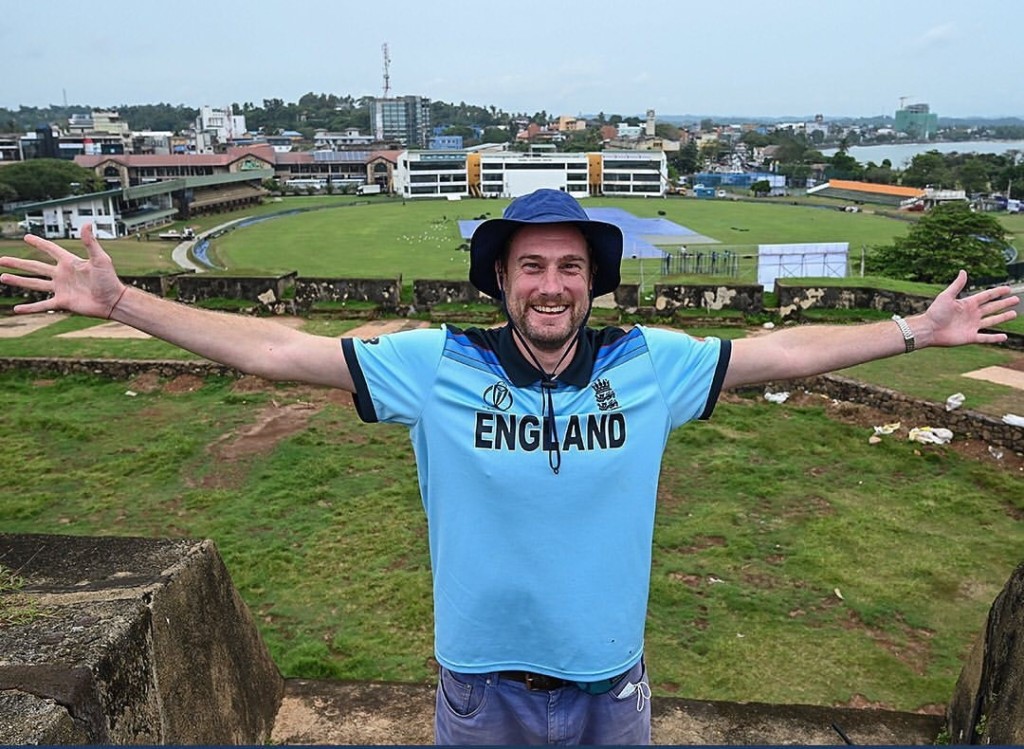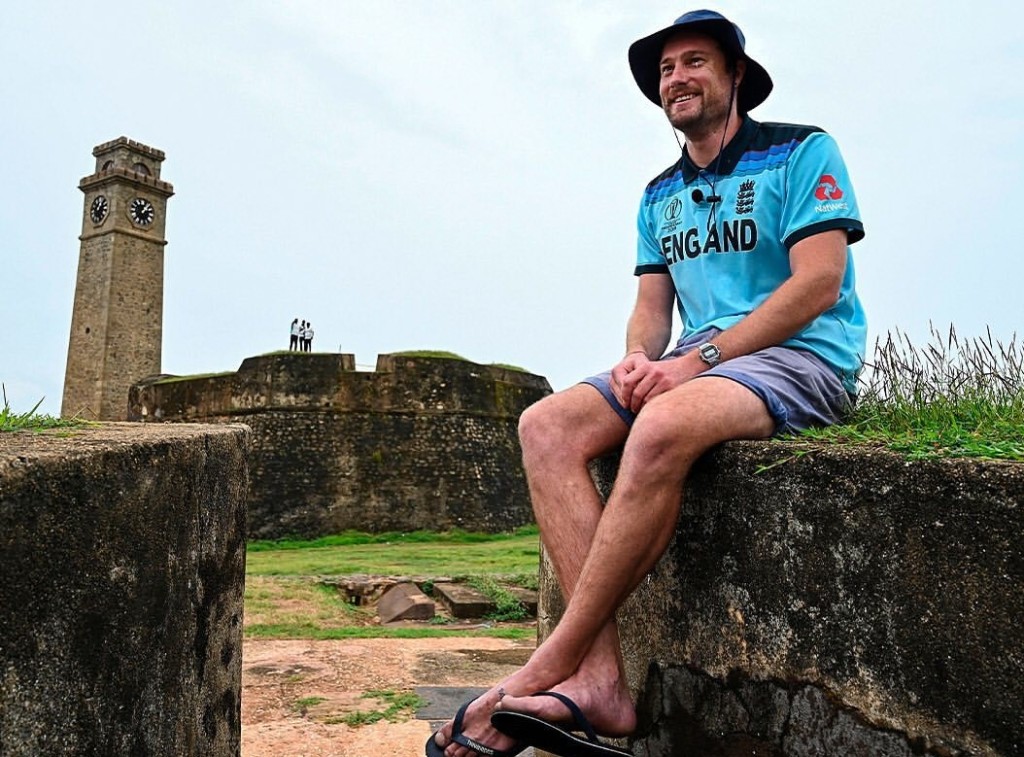 Rather than heading home, Now, 10 months on, his perseverance will be rewarded when he takes his place on the ramparts of Galle Fort – a vantage point that that overlooks the ground.
"I moved into a little place in Galle Fort a few days ago – it is no more than 200 yards from the ground," Lewis told "It's got a little rooftop bit and I can see the clock tower and the fort walls so I'm prime positioned and excited.
Root said: "I am aware of DJ Randy Caddick. Hopefully we get a chance to catch up with him in the next couple of weeks to touch base. Whether that's a Zoom call or a phone call, it'd be nice to get in touch. It's an amazing story and hopefully we can give him something to smile about to round off what must have been an incredible year for him.
Source – inewsuk