He hasn't played an ODI for Sri Lanka since December 2009 and after the 2010 WT20 performance in the West Indies, where he scored just 15 runs from six matches, he stands no chance of playing in the T20 team. So it makes you wonder: Why has 41 year old Sanath Jayasuriya not retired?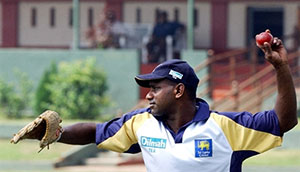 As a parliamentarian he is sure to be a busier man these days than before. He also mentioned in the past that after the 2011 World Cup, he would be retiring. Why then has he still not announced his retirement despite being omitted for the World Cup?
It makes me wonder if there is something sinister in the works.
Who will the selectors opt for in the event Upul Tharanga is injured after two games? What if Tharanga fails consecutively in the opening two matches? Will he then mysteriously develop an injury to make way for the Matara Mauler?
Its just a thought.
Jayasuriya scored 97 runs in today's inter-provincial limited overs match between Ruhuna and Uva, sparking debate among fans that he could still make a comeback.