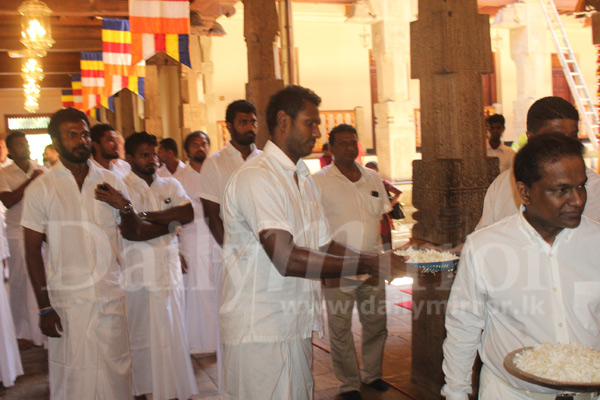 With the latest sacking of the SL skipper to cover up the losses at the Asia cup we see Angelo Mathews falling to the lowest point in his career. Based on what is published it appears that he his not happy with how things are turning out. There are multiple reasons for his downfall. Most obvious one is his fitness. Not being available to practice and play for long periods of time has contributed to his poor performances. Also another school of thought is the retirement of a significant number of senior players from the side.
IMHO it all started to go wrong for Angelo after he started to be an "YES" man for the SLC. The visit to the Sri Dalada Maligawa and offering flowers to a God that he does not believe in, would have definitely gone against his consions. But he may have agreed to keep his status as he was not also performing well. I have nothing against the team going to the Maligawa but there should be freedom of choice for each individual…….. There were lots of articles on the media at the time regarding this episode…….
Is cricket a ball game of divinity?
SL cricket team visits Sri Dalada Maligawa
I would like to see your thoughts!