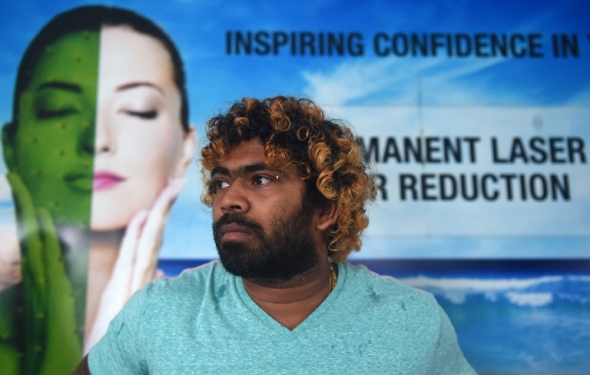 Copyright AFP
Over the last week or so, as Sri Lanka unfortunately takes in another ODI series loss, something on Twitter caught my attention.
It was a simple hashtag, #BringBackMalinga.
To which the first thought that came racing to my mind was "Yes! Of course! We could do with one of the best death bowlers in the world in our XI". Like many a fan, Reeza Hendricks & JP Duminy's brash pummeling of our hapless bowlers in the last 10 overs in Pallekelle was still fresh in mind.
However it was there that I also thought "Why isn't Malinga in the team? Is it truly form like the selectors say? Or are the rumors of political game playing true?".
Being a self-confessed numbers geek, I decided to do the digging myself.
Just to give you some context, I love numbers & I love sport. Back in 2016, I decided to bring both my loves together and built a sport agnostic algorithm that aims to look at all the different performance indicators to calculate a single score. What I call an Impact Score (as you could tell my love is in numbers not marketing).
Living in Sydney, Australia I worked with a professional rugby league club in the National Rugby League in Sydney, Australia as a High Performance Analyst. However being Sri Lankan born & bred, earlier this year I decided to make the move to a true numbers game – cricket! Since then I have started working with the NSW Blues as their High Performance Analyst from this year onwards with a dream of hopefully one day being able to work for my true love, Sri Lankan cricket.
Enough about me & back to Malinga. Reason why I am calling this blog post Part 1, is because I think we need to look at his numbers at ODI & T20Is separately, and in this post I aim to look at his ODI numbers only.
I then decided to compare Malinga's stats to all pace bowlers who have played ODI cricket for Sri Lanka in the last 2 years & those who have played more than 1 game. As if the rumor mills are to be proven true, then Malinga should be outperforming his peers. So for this exercise we included stats of the following players including Malinga:
​Dushmantha Chameera
​​Nuwan Pradeep
Suranga Lakmal
Thisara Perera
Vishwa Fernando
Lahiru Gamage
Lahiru Kumara​
I did not include Kasun Rajitha or Shehan Madushanka as they had only played 1 game & I also did not include Dasun Shanaka as he tends to be used more as a batsman lately.
Also keep in mind, I have only used data from the last 2 years (so from 8th August 2016 to 7th August 2018) only as anything further than that and I don't believe the data is truly relevant. Pitches change, rules change, tactics & strategies change & so on. Therefore lets stick to the last 2 years. In an effort to keep this exercise simple, lets also look at all cricket played in the last 2 years as opposed to looking at figures at particular grounds or in particular countries, etc.
NB. All data was sourced from ESPNCricInfo

Looking at the general stats above, Malinga's stats don't actually look that bad. Maybe except for his average…..
However, data analysis isn't as simple as looking at the base level of stats. So lets take a deep dive into the numbers as far as we can go in terms of getting data and look at the stats for all the above bowlers.
When I ran the numbers to measure each bowlers impact, I was quite surprised to see the results. In ranking from best to worse of the above bowlers & their stats based on the Impact Score:
1. Suranga Lakmal
2. Nuwan Pradeep
3. Lahiru Gamage
4. Thisara Perera
5. Dushmantha Chameera
6. Lasith Malinga
7. Vishwa Fernando
8. Lahiru Kumara
Straight away my first thought was, "What?! How?! Malinga is a great!" but very quickly I realized the numbers don't lie.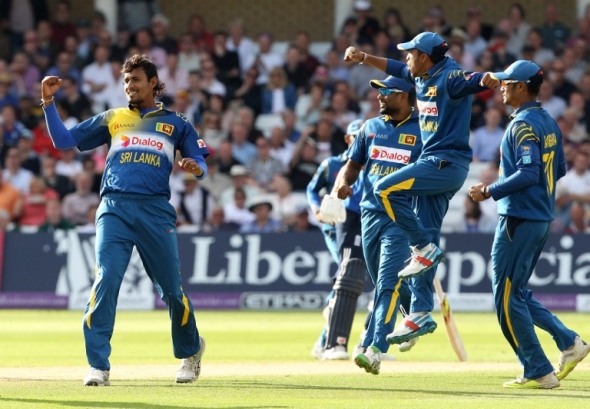 Copyright AFP
So I dug deeper & one of the first things I looked at was what I call a Wicket Efficiency Rating (WER).This looks to measure how effective is the bowler when it comes to taking wickets at different points of the game. Think of it like the Strike Rate, except with a bit more grunt built in.
WER Rankings:
1. Dushmantha Chameera
2. Suranga Lakmal
3. Lahiru Gamage
4. Nuwan Pradeep
5. Lasith Malinga
6. Thisara Perera
7. Vishwa Fernando
8. Lahiru Kumara
This time Malinga had done slightly better but was still stuck in the middle of the pack.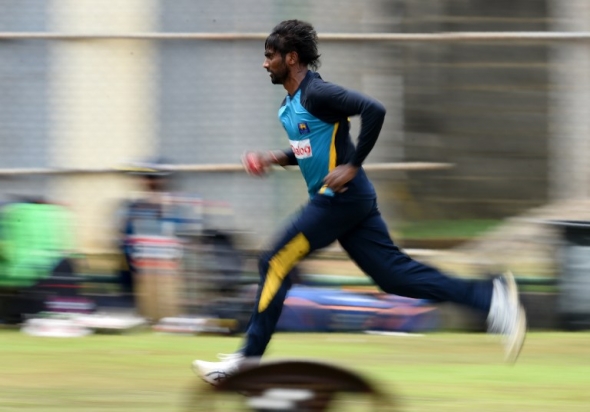 Copyright AFP
Next I looked at what I call the Scoring Opportunity Rate (ScOR), which measures which bowlers tend to bowl more scoring balls.
ScOR Rankings:
1. Dushmantha Chameera
2. Suranga Lakmal
3. Lahiru Gamage
4. Nuwan Pradeep
5. Lasith Malinga
6. Thisara Perera
7. Vishwa Fernando
8. Lahiru Kumara
Once again Malinga was stuck in the middle.
Finally I looked at all the above stats broken down to the most minute level such as over effectiveness (dot balls/wickets/zero boundaries/etc.) & predicted number of runs conceded per over – this was something Chameera ranked poorly and ended bringing his final Impact Score ranking lower.
Overall, it started to paint a clearer picture of Malinga's performance in ODIs in the last 2 years. Over this period it became clear his wicket taking ability has diminished and he is nowhere near the kind of strike bowler he used to be.
He also tends to be heavily targeted by batsmen who have learned how to play him – evident by his heavy leaking of runs. He may have taken the 3rd highest number of wickets but it is clear as daylight that those wickets come at high price of runs.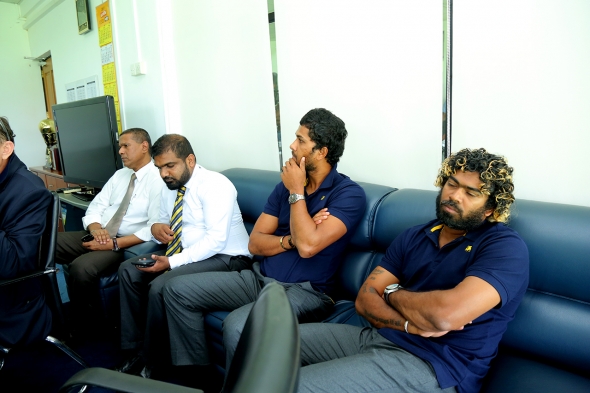 Copyright REUTERS
Keep in mind this is a simple analysis of his stats. It DOES NOT take into account any qualitative measures such as dropped catches, etc. Some may argue that as a result this is unfair, however my counter argument would be that the other bowlers had to contend with the same fielders.
It was also no surprise that Sri Lanka are yet to win a game with Lahiru Kumara in the team (6 games for 6 losses). The numbers showed that quite clearly. Hopefully that changes sooner rather than later.
It became clear to me that maybe Sri Lankan cricket is best served without Malinga in the ODI format. At least for the time being. There are plenty of other options that are available, the problem being we just need to find the right mix. Remember to throw in Kasun Rajitha & Shehan Madushanka to the above and we have 9 fast bowlers.
It would be in Sri Lanka's best interest to get as many games into these 9 bowlers as possible before the World Cup comes around, which seems to be the plan for Hathurusinghe, Mathews & the rest.
So with that all I can say is to keep the faith & hopefully the boys will make us proud once again.
PS. If you like what I rabble on about, then you can find more of my rabble on Twitter @prad_nava