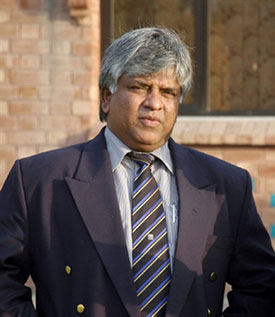 Sri Lanka's historic 1996 World Cup campaign has set the benchmark for Sri Lankan sides that have followed. Every Sri Lankan captain since has expressed the desire to accomplish what Arjuna Ranatunga's side did back in 1996.
The effect the 1996 champions had on the generations to follow is evident today; Tillakaratne Dilshan crept up from the middle-order, reinventing his game as an attacking opener, hoping to emulate the success of Sanath Jayasuriya and Romesh Kaluwitharana up the order. Mahela Jayawardene, too, has now taken a similar route in Twenty20 cricket.
With the benchmark set, every four years, the pundits compare today's World Cup side with the champions from 1996. Let's look at the two sides and compare the strengths and weaknesses of Kumar Sangakkara's men against the successes of Arjuna Ranatunga's World Cup winning team.
As trend-setters, Sri Lanka will no doubt look to capitalise in the first 15 overs and they have the batsmen to do it. But unlike the team from 1996, Sangakkara's side appears to lacks a strong middle order that can come to their rescue when the top four fail.
It is a point highlighted by none other than Ranatunga himself.
"We have an all-round side. The bowling looks really good with Muralitharan and Malinga, but the middle-order batting is a concern for me," Ranatunga told Reuters recently in an interview.
"Kumar and Mahela should not be batting at number three and four. One of them has to come down to No. 5 to bolster the middle order. Maybe they should send Kapugedera up the order to number four."
Sri Lanka's batting relies heavily on its top order. After the fall of the first four wickets, they are left with Chamara Silva, Chamara Kapugedera, Thilan Samaraweera and Angelo Mathews.
With the exception of Mathews, a World Cup debutant, none of the others have a decent score under their belts in recent times, which is a worry for Sri Lanka.
One of the key successes of Ranatunga's side was their ability to stabilise the sinking ship in the event the top order was blown away while attempting to score as many runs in the first 15 overs.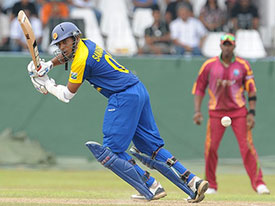 Unlike Ranatunga's team, Sangakkara's men don't have the luxury of having a vastly experienced Test match opener (Roshan Mahanama) batting as low as number six, or a competent Test batsman in the mould of Hashan Tillakaratne batting at number seven. The selectors are relying this year on three middle order batsmen, whose positions in the ODI side are not always guaranteed.
Although his place in the World Cup squad was uncertain just a few months ago, and although he was not picked to tour Australia last year for the limited overs series there, Sri Lanka are relying on Samaraweera, heavily, in the event the middle order needs to finish a match, or post a decent total when their top order collapses.
But are the Sri Lankans looking for the Samaraweera of old?
Over the last 24 months, Samaraweera, too, has changed his style of batting in an attempt to shed the reputation he had earned as a slow scoring batsman. He now takes more risks than he did before, which may not be what Sri Lanka requires.
Silva scored his last half century in 2008 and didn't play an ODI for Sri Lanka through all of 2009; he will be under pressure to justify his selection in the side. If Sangakkara is looking for a batsman who can bat defensively when needed, churning the singles over, while looking for the occasional twos to build a partnership, then Silva may not be the man. He, too, is an aggressive batsman who is perhaps incapable of playing the long, patient knock needed when rebuilding the innings after an early collapse.
Kapugedera's ODI batting average would suggest that he belongs in the lower middle order. But he is expected to bat at number five or six. An average of 22.85 after 85 ODIs shows nothing to suggest he belongs in a World Cup side as a crucial middle order batsman. And similar to the other two, Kapugedera, has not been known for his ability to bat out the overs.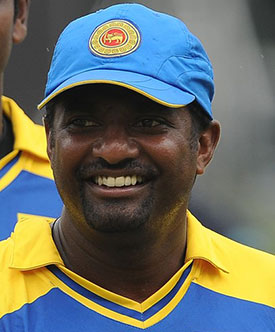 What all this boils down to is, Sri Lanka have a poor back up plan in the event it's top four batsman fail. And if you recall the ODI series played in Australia last year, they fail regularly against potent bowling attacks.
Adding to these woes is the inability to train at any of the World Cup venues, or play competitive cricket there before the start of the tournament. Sri Lanka Cricket failed to meet the ICC's deadlines to complete their venues and even a week before the start of the tournament, the venues still remain incomplete. This means, Sri Lanka will not know how the pitches in all their home games will play.
When comparing bowling attacks from 1996 to today, it becomes evident that Ranatunga's bowlers worked with a simple plan – do not concede more than you can chase. Their only strategy was to bat second and chase a total – an impractical strategy, dependent on a the outcome of the toss, but the concept of not conceding many runs in limited overs cricket is still a successful one, which is why Sangakkara should worry that he lacks the spinners who can choke the runs and create pressure as Ranatunga's men did.
Sri Lanka does not have the likes of Chaminda Vaas, Sanath Jayasuriya and Kumar Dharmasena who can bowl tight spells in tandem with Muralitharan.
Although they boast of arguably the best bowling attack in the tournament, Sri Lanka's success at the ICC Cricket World Cup 2011 will depend mostly on how their key batsmen perform and how well Sangakkara, playing in his first World Cup as captain, will handle the pressure.
© Island Cricket