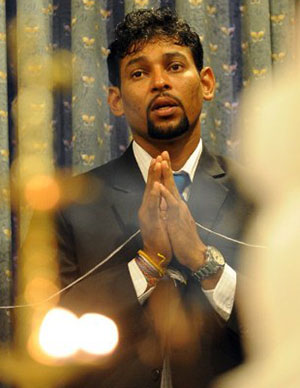 When your captain urges patience before a tour, it is a sign that all is not well.
That's the message Sri Lankan captain Tillakaratne Dilshan had for supporters, the media and presumably also the selectors before leaving for the UAE.
I believe we need to be patient rather than take harsh decisions. Both our defeats in Test cricket came against good teams.
Those two defeats meant that we lost two Test series.
The point is, Sri Lanka have lost two Test series heading into this series against Pakistan in UAE. Dilshan is a worried man.
Pakistan have won their last two Test matches, their last two Test series, played Test cricket at the venues in UAE and have lost just one Test match in the last 12 months.
Pakistan are the clear favourites.