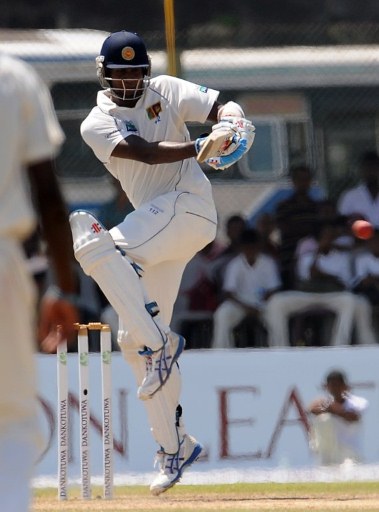 Over the last few days in this first Test match at Galle between Sri Lanka and Australia, Russel Arnold – on Ten Sports television commentary – said he felt Angelo Mathews was reckless, often going for glory instead of seeing his side home, and pointed to the ODI series dismissals and Mathews's recent drop catches.
But Arnold did not mention how Mathews attacking style of batting and his aggression has won many games for Sri Lanka than brought about losses. Arnold also must have forgotten Mathews' relay catch during the ODI series when he brought up his dropped catches in recent matches.
Point is, we would not have won that famous ODI in Australia, where Mathews and Lasith Malinga came together to bring about an amazing and unlikely victory.
In my opinion, Mathews should not worry about responsibility. He must continue with his attacking and positive attitude. That was Arnold's role in a Sri Lankan side many years ago. Today, the responsibility lies with Kumar Sangakkara and Mahela Jayawardene to ensure they see the side through.
Right now, Sri Lanka are staring defeat right in the face at Galle. They have two days left, five wickets in hand and 259 runs to win. It will take a lot more than defence to avoid defeat.
When Mathews came into bat on day three, a wicket that produced terrors for others looked that much more easier to bat on. This is the value of playing positive cricket. We must not hinder his talent and ability by placing undue burden on him. Let the lad play the game that comes naturally to him. That's the only way Sri Lanka will be able to avoid defeat, or even pull off a remarkable win.