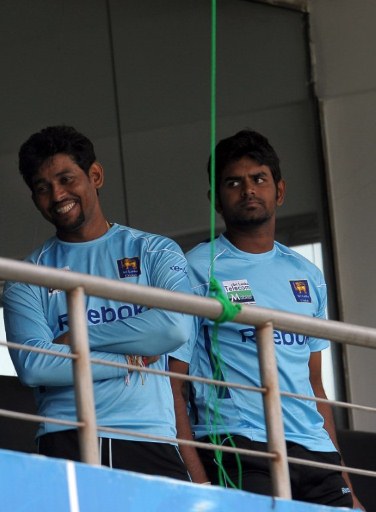 After the loss at Galle this week and after failing with the bat in both innings, Tillakaratne Dilshan was asked if he would change his game.
"I'm not going to change my batting, I've batted the last three or four years aggressive and I want to play my own shots," was the Sri Lankan captain's response.
"Although I am the captain, I don't want to change the way I bat.
"This is the way that has brought me a lot of success. I play that well usually but that day the ball went to Ponting. Had I got some quick runs that day, there could have been a difference."
It's no secret that Dilshan has been an aggressive batsman throughout his career. But has he forgotten what created the opportunity for him to open batting for Sri Lanka, when he was a middle order batsman struggling to hold his place in the team?
Dilshan's fortunes changed when his approach to batting changed – consistency and a responsible approach to his batting is what brought him success.
In 2009, when he was first promoted to open batting in Test cricket, he was still aggressive but was still looking for singles and twos early in his innings. Of late, the Sri Lankan captain appears to have forgotten the basics. Whilst there is no need for him to change his attacking nature, common sense must prevail.
The Australians, including their media, appear to be thrilled by Dilshan's stance and that he sees nothing wrong with his approach in the last match.
Dilshan's declaration was received well by Australia vice-captain Shane Watson, who said the challenge was to continue to dominate Sri Lanka's leader.

"That's the way he plays isn't it? He's always batted like that, he's always backed himself," Watson said of Dilshan.

"There's no doubt the ball coming back into him provides a different ball game compared to when the ball's going away from him and he can free his arms.

"Hopefully he keeps playing the way he does and we're able to execute the way we did, like Ryan Harris did in the second innings especially. Hopefully as a captain he won't have too much impact throughout the series."
When our entire batting line up continues to be unreliable and inconsistent, do we really have the need for an opener in the calibre of a Sanath Jayasuriya or Virender Sehwag? We saw it in Cardiff and now in Galle, this batting line up is capable of getting bowled out for less than 200 on any surface. Why would we need a dasher at the top, when we need technically correct batsmen who know how to graft and play a long innings?
The Sri Lankan captain will have to keep his arrogance and attitude in check and work out fast what's best for him and his team, or there is a good chance that he will soon find himself lower down the order; Sri Lanka cannot continue to ignore Lahiru Thirimanne.