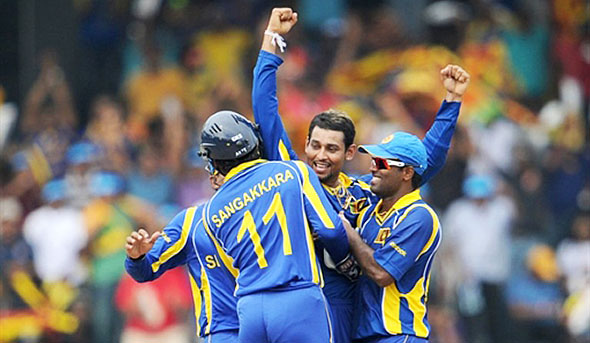 Tillakaratne Dilshan is the man for the job. AFP PHOTO/William WEST.
I am not in favour of having different captains for different formats of the game. Therefore, the decision to appoint Tillakaratne Dilshan as captain for all three formats was a good move, in my book.
The aggressive, even boisterous Dilshan may not have been the first choice of the fans, but it was an obvious choice for the selectors. There just wasn't another candidate who held a secure spot in the team in all three formats and Angelo Mathews is injured.
Cricket is no longer a gentleman's game and the gentleman never really win in this sport, or any sport. Those who compete viciously, ruthlessly take home the glory, while the polite, diplomatic and the shy are trod on.
Instead of looking at the Australians in disgust, it is time we admire and acknowledge what they have achieved and how they go about achieving it. Lets not be too sensitive about sledging and aggression – get over it. What made the great West Indian side of the 70s and 80s invincible was their aggression and cocky attitudes on the field.
We have two teams with grown men, fighting it out to defeat the other, it will always be ugly. It is also foolish of one to expect anything different.
Dilshan's aggression may produce better results and has the potential to outdo Sangakkara's and Jayawardene's performances as captain. Its possible that when you fight fire with fire, just as Arjuna Ranatunga did in 1996, Sri Lanka's fortunes may change.
Professional athletes are not role models. Set your expectations accordingly and support Sri Lanka's new skipper.
England, here we come!