After 325 ODIs Mahela Jayawardene has 12 ODI centuries. In comparison, Upul Tharanga who has played just 105 ODIs has eight centuries and a higher batting average than Jayawardene. Despite having the stats to challenge any batsman in the current Sri Lankan line up, Tharanga always finds himself sidelined inexplicably.
All it takes is one failure from Tharanga to see his place in the side questioned while some seniors continue to fail when the side needs them most, but hold their place in the side thanks to the occasional performance.
In Sri Lanka's last match – Match five of the Micromax Tri Series in Sri Lanka – Mahela Jayawardene was promoted up the order to open batting pushing Tharanga – an opening batsman throughout his career – down the order to accommodate Jayawardene's needs.


"Over the last year and a half Mahela has shown a liking to open. If his mindset is more free to go up the order, then guys like me and other players must back that decision, we've got to move down the order and take responsibility," Sangakkara told reporters defending the decision to send his best mate Jayawardene up the order.
It is a cruel blow to Tharanga who sat out for months to make way for Sanath Jayasuriya. The poor lad must be wondering when these ageing seniors will take a back seat and give him a fair chance to play for Sri Lanka.
One can understand why Mahela would want to open. Who wouldn't want to cash in on the power plays? And with an IPL auction coming up, Jayawardene doesn't have a whole lot of opportunities left to remind IPL franchises that he has what it takes to succeed in the limited over formats.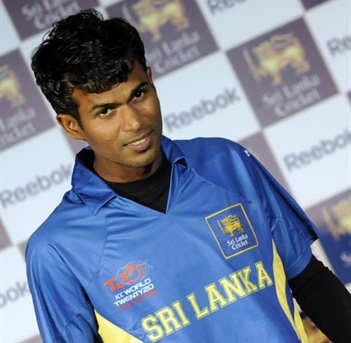 So, the two pals – Sangakkara and Jayawardene – at the expense of the next generation, have decided that number two and three in the batting line up is best for them.
How good is it really for Sri Lanka? Should we not be questioning the logic? If Tharanga is going to be pushed down the order, should we not just drop him and find a specialist middle order batsman? It's all about the right combinations, right?
In the last 12 months Tharanga has played 23 matches with an average of 41.85 and has scored two centuries and six fifties. During the same period Jayawardene averaged 39.11 with one century and six fifties. Nothing about those stats suggests that something is broken and needs fixing. So it is only natural that we should be questioning the motives of the skipper and the new vice captain.
Let's also not forget that when Muralitharan retired, Sangakkara chose to hand the position of vice captain to Mahela who had earlier stepped down from captaincy.
Only Sangakkara can explain what's going on; it all makes sense to him.